Doctors report case of giant rhinophyma
The lesion was excised by shaving it off from the underlying cartilage without damaging alar cartilages
Doctors in India have reported a case of giant rhinophyma.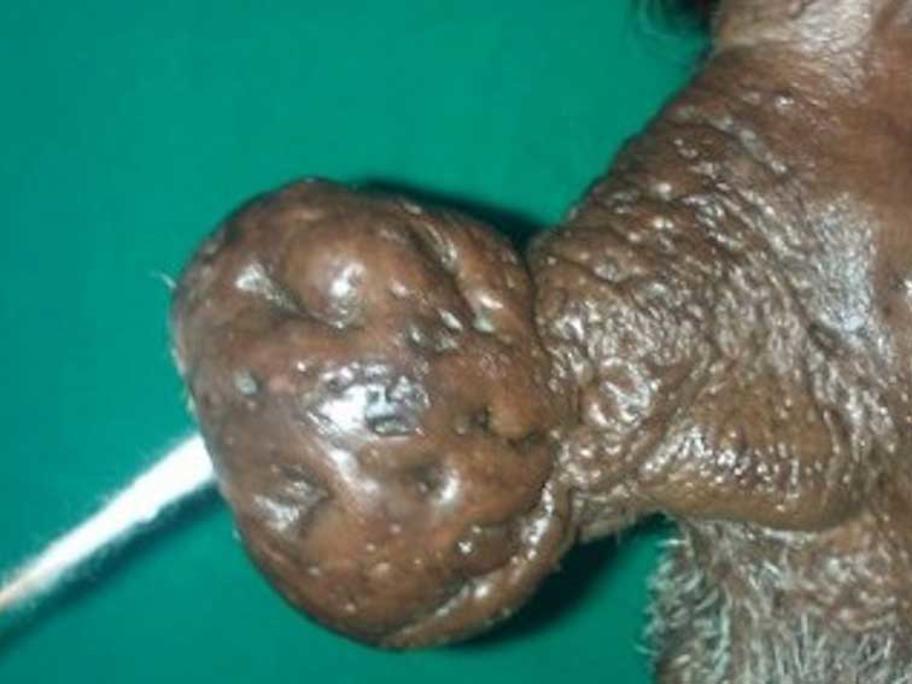 A 68-year-old man presented to the Jawaharlal Institute of Postgraduate Medical Education and Research, in Puducherry, with the painless growth on the end of his nose.
It had developed four years earlier and had gradually grown to its current size.
On examination, the lesion was bulbous, firm, rubbery and non-tender.
It extended from the dorsum of the nose to the alae bilaterally and projected anteriorly about 3cm from the nasal