Doctors suggest possible cause of 'COVID toe'
The virus may cause red or purplish patches on fingers and toes, say case report author
Coronavirus-infected patients may develop reddish-purple lesions on their fingers or toes "resembling chilblains disease," doctors from Kuwait report.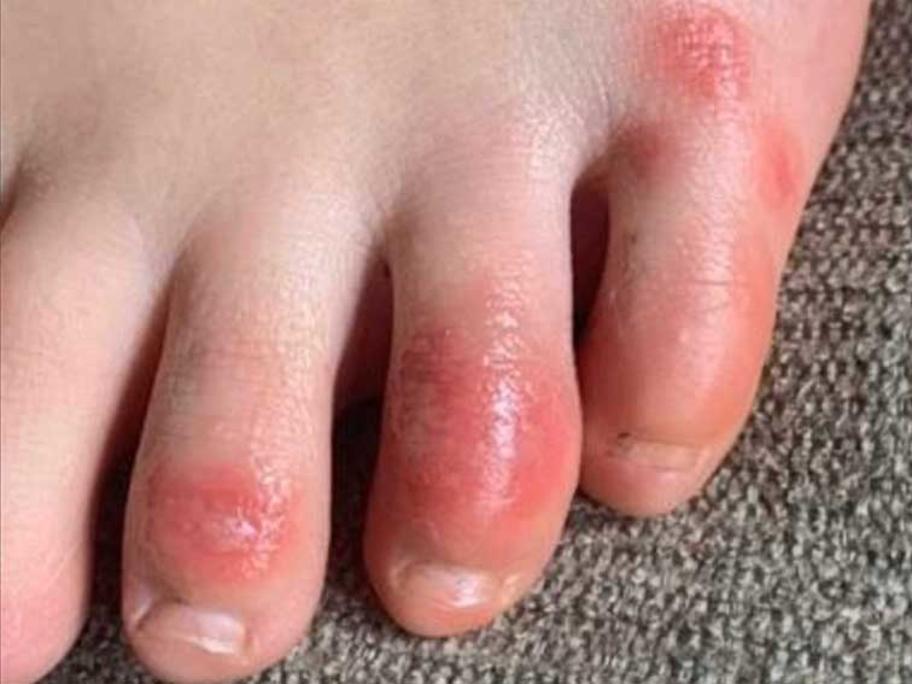 An example of 'COVID toe' as posted by a doctor on Twitter.
They describe two women, with a history of recent travel to the UK, who developed reddish purple papules on their fingers.
Due to their travel history, both were&nbsp