Doctors trial power naps in sleep pods
The comfy nap stations are part of a UK Fight Fatigue campaign to promote breaks and rest
Doctors wanting a power nap or a quick refresh with lights dimmed, feet up and relaxing music can use new sleep pods that are being trialled in some UK hospitals.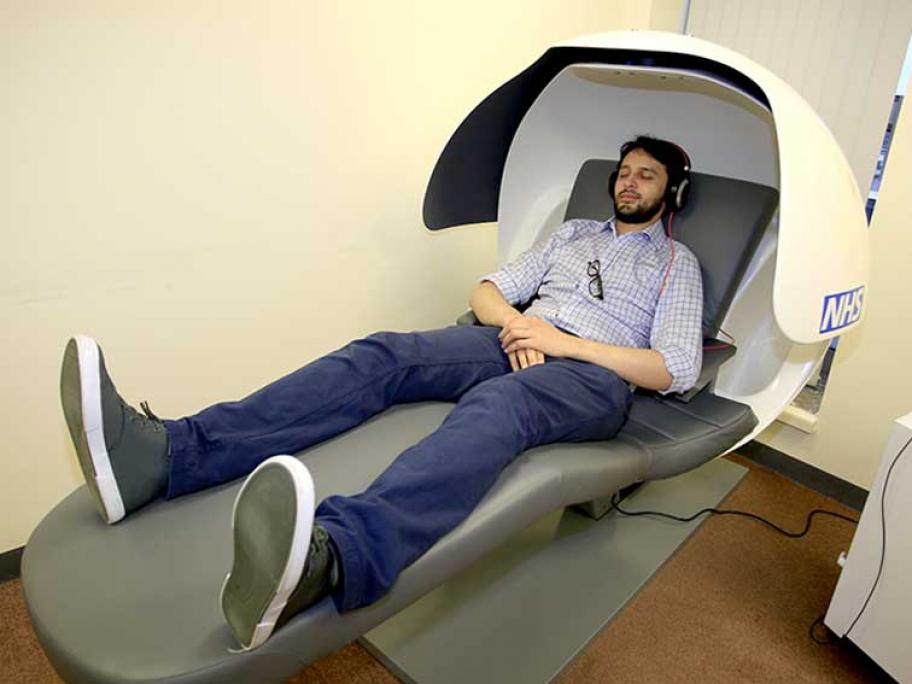 Hereford County Hospital is the latest to install two pods to encourage doctors to take short naps on breaks and rest before driving home after a tiring shift.
The devices resemble a luxe-recliner chair, featuring music, dim lights, headphones and a circular lid that closes over.
They are being trialled for three months