Does taping shoulders to ease pain work?
Cochrane researchers who looked at 23 trials say it's doubtful.
It may be time to reconsider the use of elastic therapeutic tape, or kinesiology tape, for painful shoulder muscles, a review of previous studies suggests.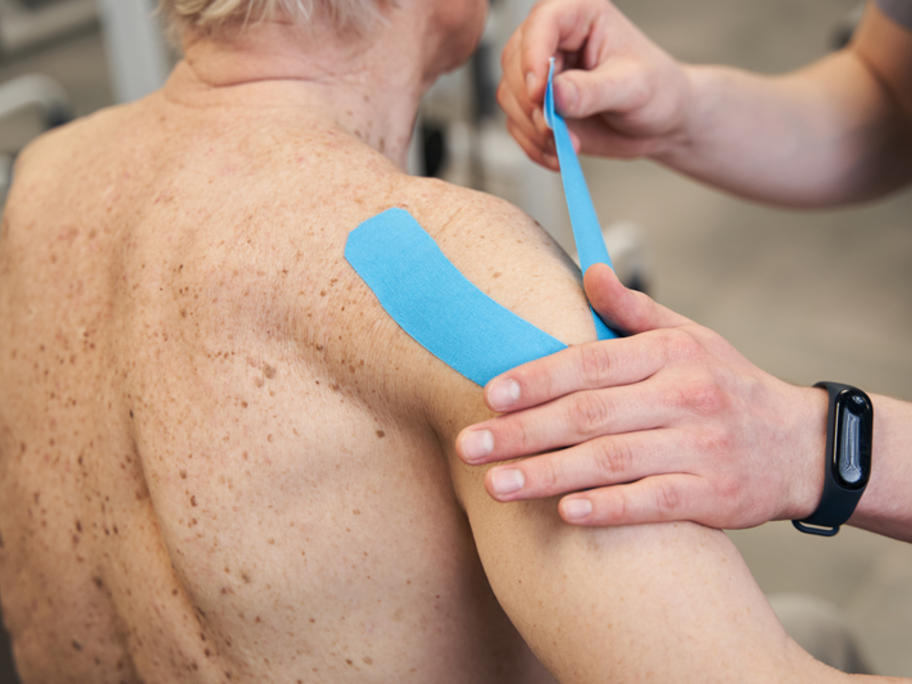 Proponents say the tape helps heal athletic injuries by microscopically lifting the skin and promoting drainage of fluid that carries waste products away from injured tissues.
To analyse the benefits and harms of using kinesiology tape to treat painful rotator cuff muscles, experts searched the medical literature and identified 23 trials that assessed the