Drug-affected driver who killed GP jailed for five years
Dr Byron Gordon was killed on New Year's Day, 2021
The wife of a GP killed by a drug-affected driver while riding his bike says she will "never forgive" the driver, who was sentenced to five years in jail yesterday.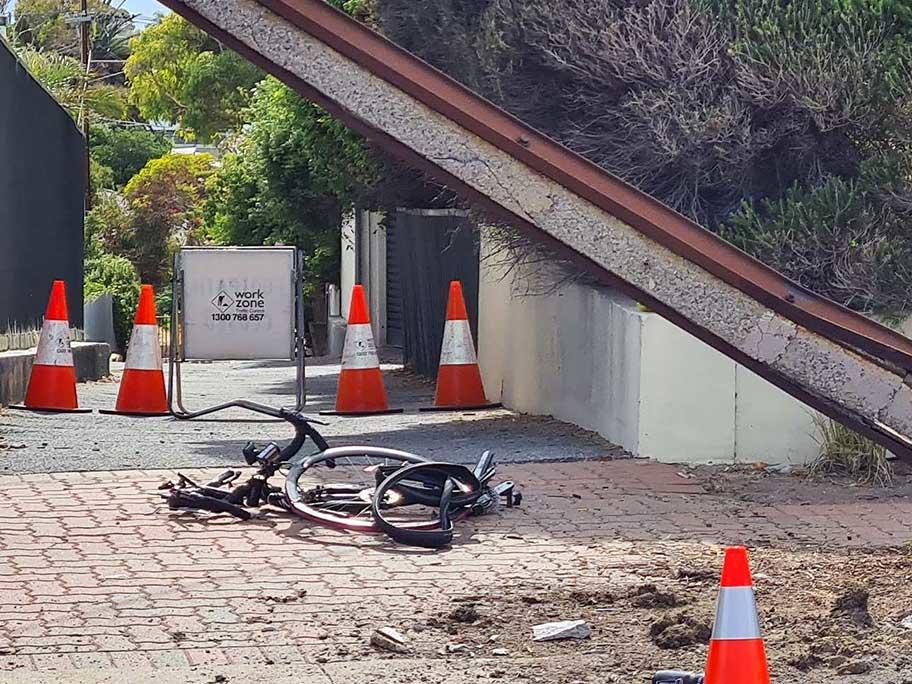 The scene of the crash at Henley Beach in Adelaide, SA. Photo: ABC News
Dr Byron Gordon was cycling at 7.30am on New Year's Day 2021 when he was struck and killed by Darren James White.
At the time, Mr White was driving