Faces of healthcare staff used to create coronavirus collage
The artwork includes 1000 selfies of doctors, nurses and other frontline health workers who have contracted the virus
A Canadian paramedic and artist has paid tribute to the medical staff who have contracted COVID-19 while caring for patients with a unique piece of art. 
Daniel Sundahl has created a collage of 1000 selfies that features 1310 of the usually masked faces of doctors, nurses and other frontline medical staff from more than 60 countries around the world.
The faces of healthcare workers from Melbourne and Perth, as well as New Zealand, the US, the UK and Canada make up the artwork, called Paragon.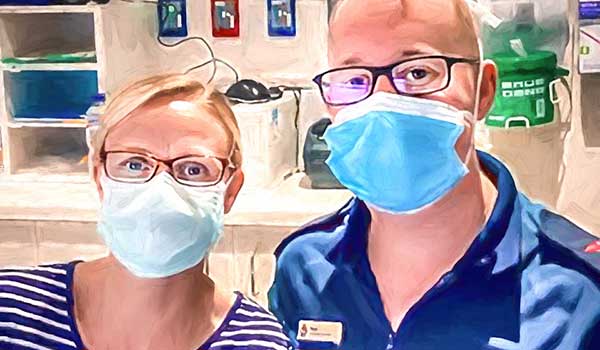 ---
"This project is dedicated to all the healthcare