Farmer's death from snake bite only third in 60 years: coroner's court
Despite being given anti-venom, the 78-year-old Tasmanian died from multiple organ failure two days after being bitten by a tiger snake
An elderly farmer is only the third Tasmanian to die of a tiger snake bite since 1948, a coroner's court has heard.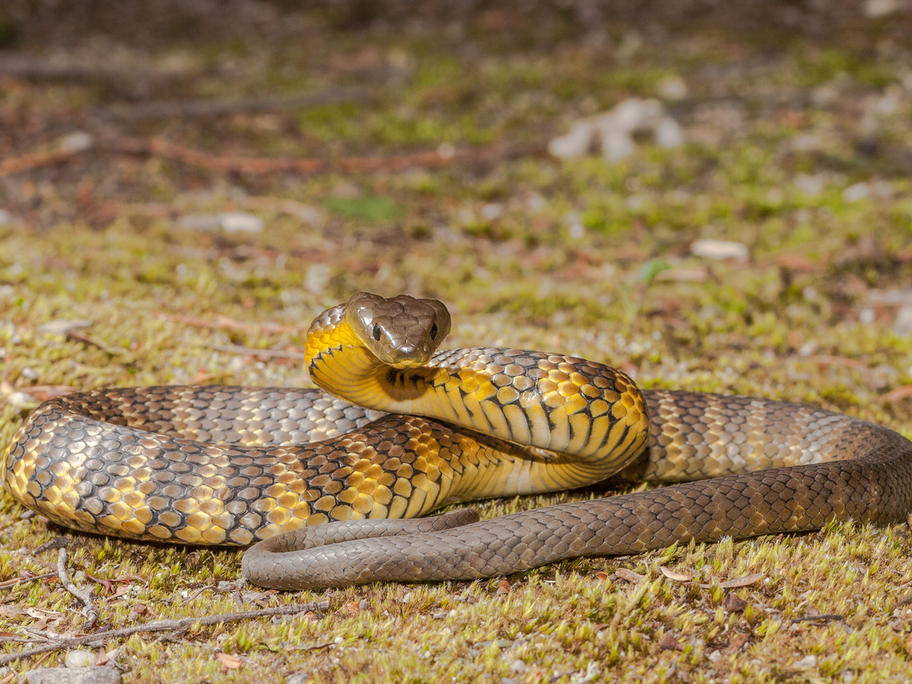 Winston William Fish, 78, was found conscious and gripping the 1.4m reptile's head with both hands on 28 January, and was choppered to hospital suffering bites to his hand and inner thigh.
Despite being treated with anti-venom, Mr Fish died two days later from multiple organ failure caused by the snake venom, a Tasmanian coroner concluded in a report published last week.
Mr Fish had been mustering