Frog poison 'therapy' faces ban due to serious cardiovascular risks
The push by the TGA follows the death of a so-called "kambo practitioner" two years ago
The TGA is pushing for a ban on an alternative therapy using Amazonian frog poison which is believed to be responsible for the death of an Australian woman.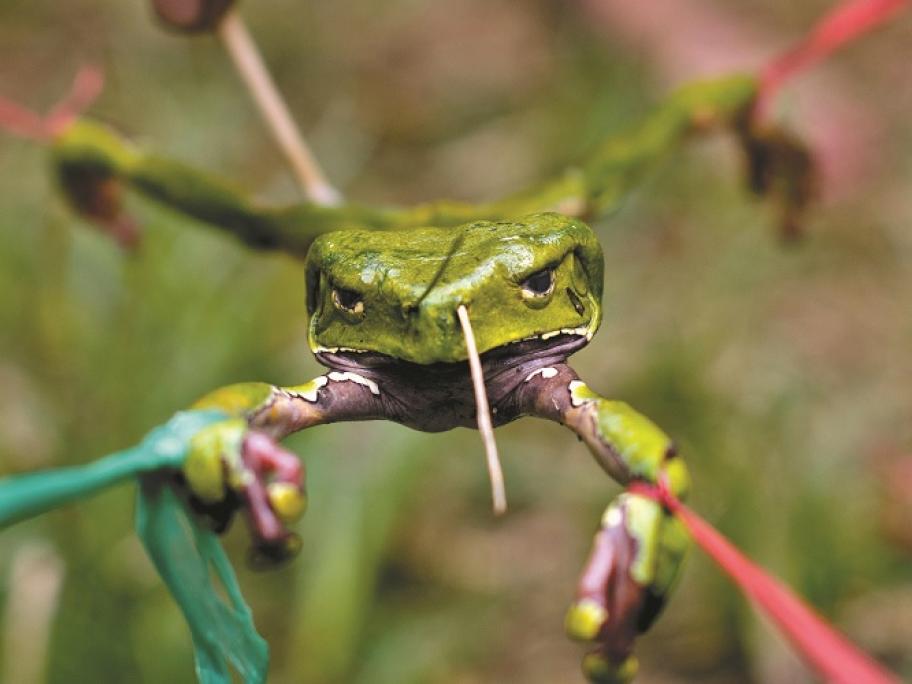 Kambo involves burning a patient's skin with a hot stick then placing a poisonous secretion harvested from a giant green monkey frog onto the wounds during a ritualistic ceremony.
It is touted by practitioners as a strong anti-inflammatory, antibiotic and an anaesthetic. They also claim it boosts the immune system and detoxes the liver and intestines.
But the medicines watchdog says