GP dons gloves for his next operation: Bringing joy to kids in Syria
Sydney GP Dr Lou Lewis is heading to a war zone for a good cause
GP Dr Lou Lewis is heading to war-torn Syria on a mission of peace.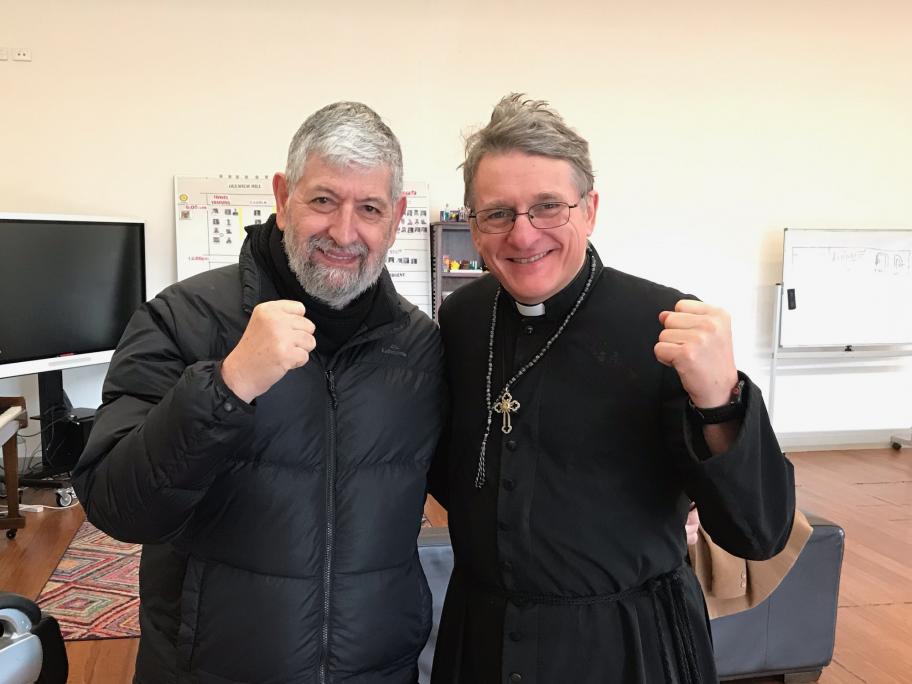 Dr Lou Lewis and Father Dave Smith.
The regular contributor to Australian Doctor's comments section will take on an Anglican priest in a friendly bout as part of a 10-day tour of the war-plagued country with a group called Boxers for Peace.
"We just hope to bring a little happiness and joy to children who