GP unveils first 'no-touch' COVID-19 clinic
Reception staff work from home, with only a doctor and a nurse inside the building
A GP has launched a 'no-touch' respiratory clinic that relies on software and sensors rather than having reception staff on site.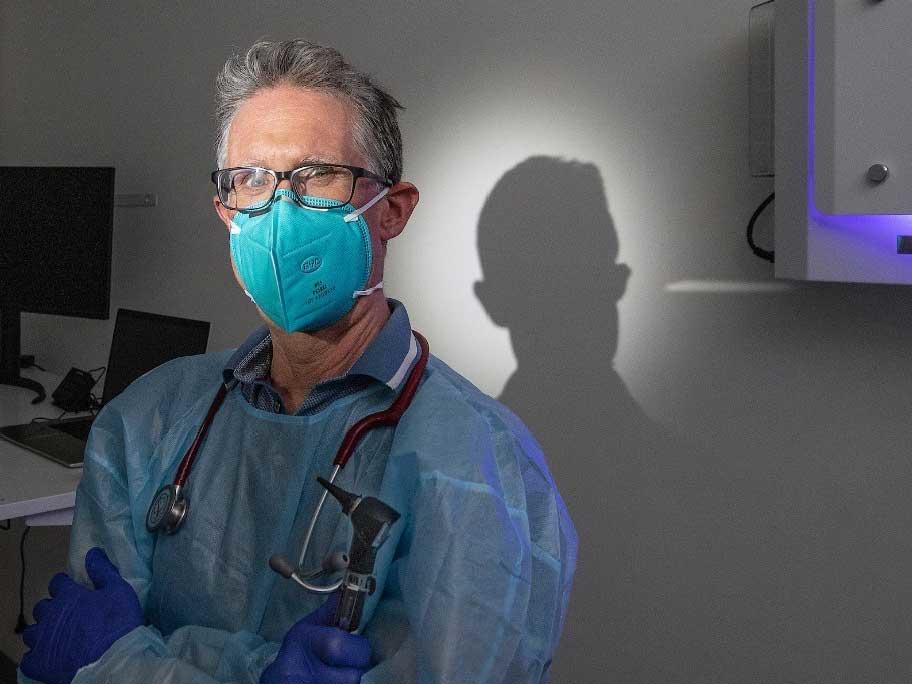 Dr Todd Cameron. Photo: Leigh Henningham.
Touted as the first of its kind in Australia, the idea is to reduce the clinic's headcount and do as much of the work as possible remotely to reduce the risk of COVID-19 spread.