Greg Hunt's 1.5 million point-of-care tests for GPs of 'limited use' for diagnosing coronavirus
Experts say serology tests are not what Australia needs right now
The 1.5 million point-of-care COVID-19 tests that the Federal Minister for Health promised GPs this week have been described as near-useless in ruling out cases of acute infection.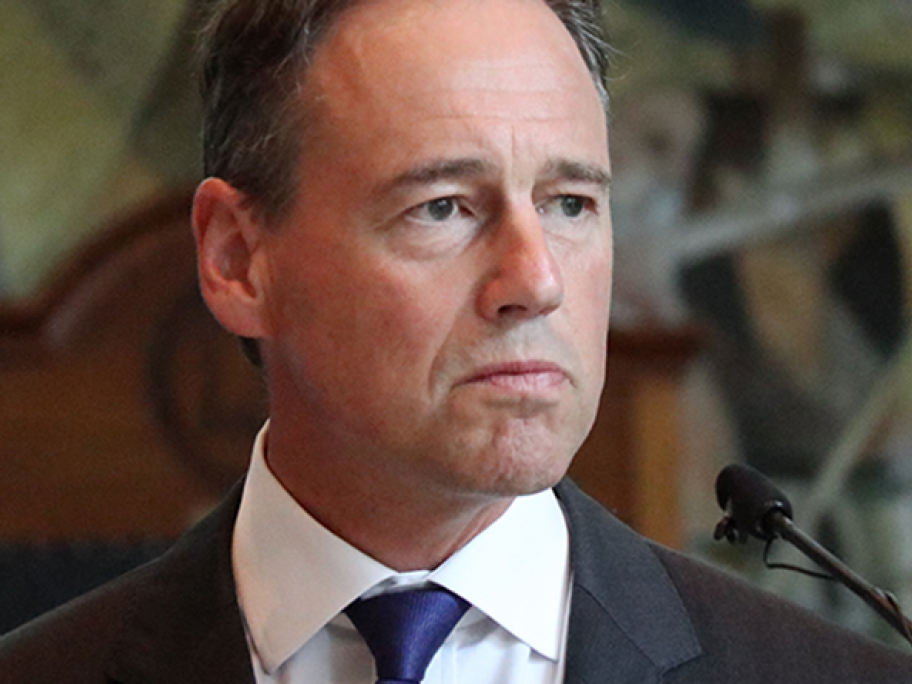 Minister for Health Greg Hunt.
Supplies of swab-based tests requiring laboratory analysis have been dwindling in Australia, forcing authorities to restrict who can be tested despite growing community transmission.