Healius to sell its GP clinics
Under its previous name Primary, the company built its business on universal bulk-billing
It's a company synonymous with corporate general practice, but Healius could soon be a business with no more GPs.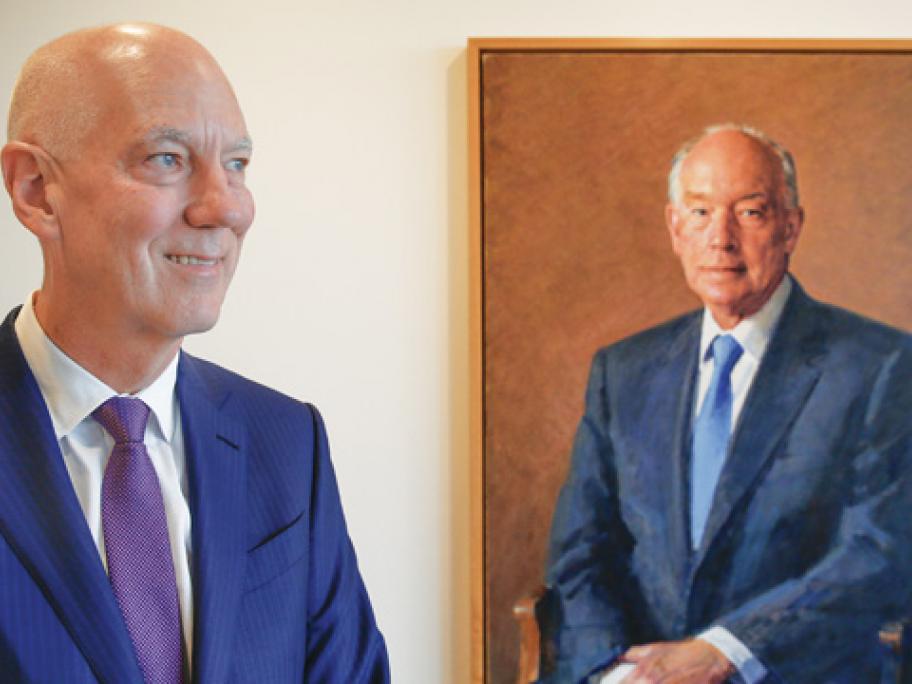 Healius CEO Dr Malcolm Parmenter stands next to a portrait of Primary founder Dr Ed Bateman.
Healius, formerly Primary Health Care, announced on Wednesday it had begun attempting to sell its medical centre business, which contracts more than 1150 GPs.
Company CEO Dr Malcolm Parmenter said the