'The honour of my life,' says doctor who gave Scott Morrison the COVID-19 vaccine
Dr Jesse Li says his 'heart was pounding' when he administered the historic Pfizer injection to the Prime Minister
It takes a steady hand and nerves of steel to vaccinate the Prime Minister in front of millions of fellow Australians.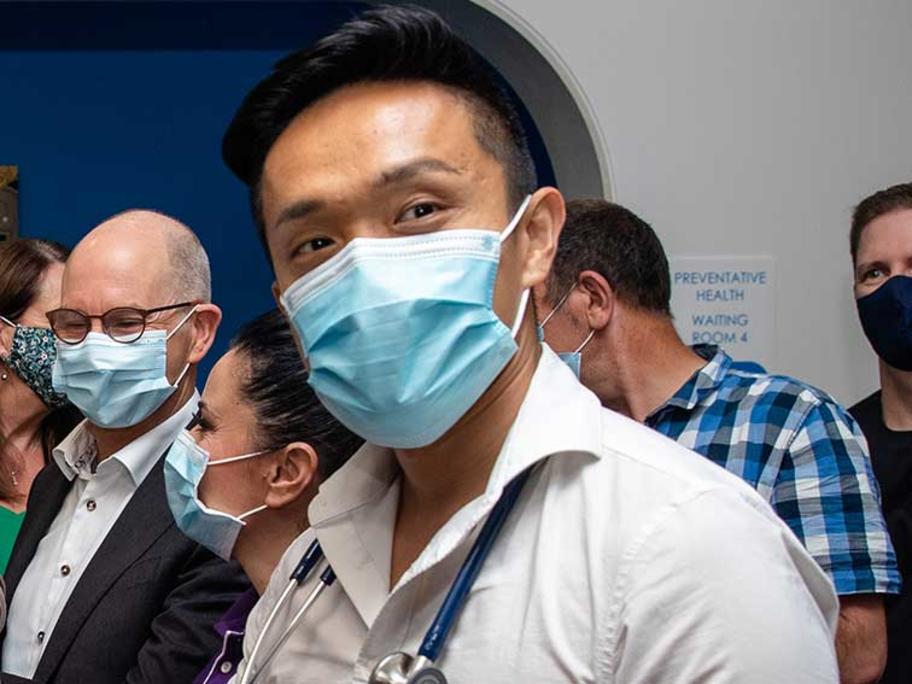 As TV cameras rolled, Dr Jesse Li checked Scott Morrison was feeling well, got him to roll up his left polo sleeve and then administered the historic injection.
Without a flinch from his famous patient, Dr Li's Pfizer injection went smoothly, although he did admit to nerves before the vaccination.
"I must say my heart was pounding a little bit inside," Dr Li told Nine newspapers