How a COVID-19 disaster is unfolding for Aboriginal people
'It's a devastating turning point in this virus,' says Professor Peter O'Mara  
Australia has hit a grim milestone.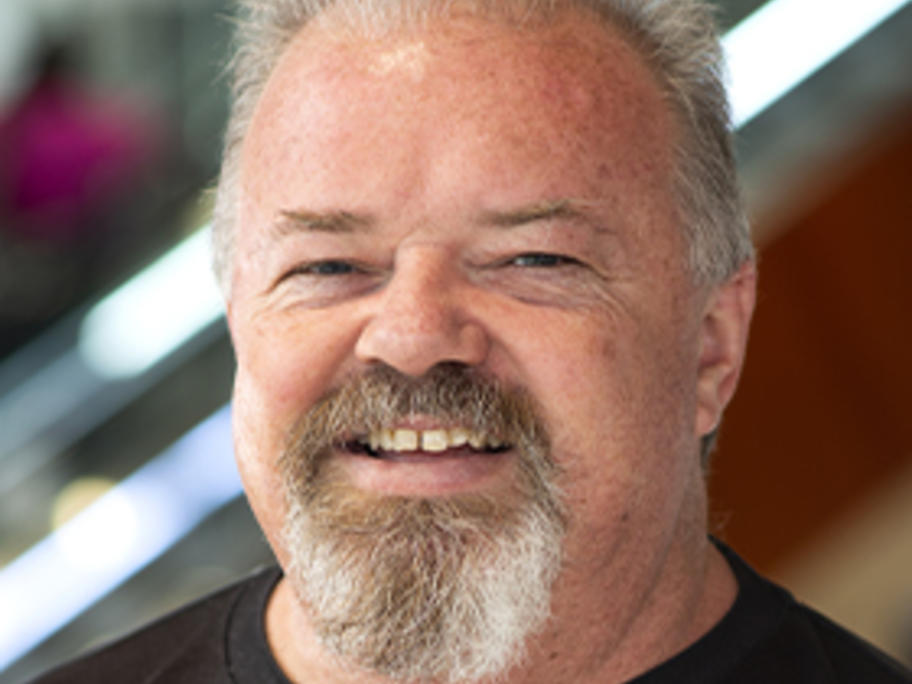 Professor Peter O'Mara.
On Monday, news emerged of the first Indigenous death from COVID-19.  
The man, aged in his 50s, unvaccinated and with underlying health conditions, died while in an intensive care unit at Dubbo's hospital.  
It is being estimated that just 6% of Aboriginal people in Western NSW have been fully vaccinated and more than 750 have contracted the virus in the state since June.  
Professor Peter O'Mara, a Wiradjuri man, is a GP and chair of the RACGP's faculty of Aboriginal and Torres Strait Islander Health. 
Here, he explains what is happening on the ground and the fears within some communities that governments have been deliberately offering them the 'second-rate' AstraZeneca vaccine.
---
Australian Doctor: This week we saw reports of the first Indigenous death from COVID-19. What impact does news like that have on the Aboriginal and Torres Strait Island community?  
Professor Peter O'Mara: It's devastating. 
I don't know a lot of the detail around it yet, but just the fact that there has been a death, that's a devastating turning point in this virus for Aboriginal people.  
And from the numbers of reported cases in the region, you can predict that we're probably going to have more deaths. 
Aboriginal communities around the country have shown amazing leadership with this virus, there's been so much good work and a lot of great stuff implemented.   
But I think of the impact of this.  
Part of our cultural practices is that around that sorry time when someone's passed away, communities will all gather and spend days and weeks together, looking after each other, supporting each other and working through the devastating loss. 
In these circumstances, we just can't do what we've done for so many years. 
It's very tough on communities.  
AD: Some of the numbers seem alarming. 
Professor O'Mara: My understanding is in Western NSW, more than 70% of people who have tested positive for COVID-19 are Indigenous people.  
And of those numbers, over 40% are our young people.  
I've been to a lot of those communities and spent time in those communities. I've had quite a bit to do with the mob there and the circumstances make it challenging.  
A lot of the mob out that way are living in overcrowded housing. 
We know with this strain of the virus that pretty much everyone in the household is going to get it, so I'm hearing stories about people who have the virus living temporarily in tents so they don't impact on their families, those kinds of things. 
It's all second-hand information but it's the first stuff that gets back to you.  
I also worry about old people in community who might have some symptoms. 
My concern is they might be reluctant to get tested because they're worried if they're positive and have to go away for treatment, then they might die off country.  
I don't know that that has happened. But it's something that's been on my mind.  
Land is such an important part of who we are and to have to go off country to have treatment or to maybe not come back is really a big issue. 
I just hope there's no one who is sick at home not getting tested because of that. 
AD: Last year, one of the success stories of the pandemic was about the protection of Indigenous communities. 
Can you talk about how that has changed.  
Professor O'Mara: Vaccination has a lot to do with it. 
I was talking to people in the Northern Territory the other day and I asked the question: 'Is the government or the organisations in power assisting with positive promotion of vaccination for those communities?'
The answer was there was not a lot happening. 
Aboriginal medical services already do an amazing job with vaccinations in general.  
But it's been a challenge with COVID-19 because there's been a lot of misinformation circulated, particularly around the AstraZeneca vaccine. 
A lot of people in the Aboriginal communities will have an inherited distrust of government, and rightly so. There is a sense that if they were being offered AstraZeneca, maybe they were being offered a second-rate vaccine. 
---
Read more: From coal-miner to doctor: The extraordinary career of Professor Peter O'Mara
---
And you can point to the statistics that an adverse event is unlikely, but we know as Aboriginal people, we're always on the wrong side of those statistics.  
So quoting a really low number isn't that comforting when people think if someone is going to have that clot or have myocarditis, it's more likely going to be them. 
That makes it a challenge. 
I do believe that if we had more Pfizer vaccines available earlier, our numbers would really be up. That's true for the whole country, but especially for our mob. 
Having said that, there should have been a proper campaign about the safety of the vaccine. There needed to be better messaging and education for our communities. 
One of my consistent messages all the way along to my patients was, 'If you've decided not to have the AstraZeneca vaccination based on where we are now, I will respect that, but if we have an outbreak, everything we've talked about changes and you've just gotta get something in your arm straight away".  
I'm not sure how much of that was happening around the country. 
AD: Is there anything you'd like to see done right now?  
Professor O'Mara: I'm tired of the anti-lockdown protests. I don't know how to put this in the right words, but I just want people everywhere to stop the bullshit.  
I'm just so sick of people thinking their right not to wear a mask is more important than someone's right not to die from a virus that they don't have to catch. 
I just can't believe that.  
Everyone's really feeling it. Communities are doing it so tough.  
My own stress levels are through the roof because I don't feel like I'm doing enough.
Of course, I do all I can for the communities where I work, but I need to be doing more at a bigger level for the communities that aren't where I am. 
I take heart in the fact so many good people out there are doing amazing work. 
---
Have you got an experience, patient case or insight you want to share about COVID-19, or do you just want to vent about the latest government announcement? Join other doctors in AusDoc's Coronavirus Group.