Hundreds of premature deaths due to last summer's bushfire smoke
Researchers tell royal commission that smoke caused 445 premature deaths and thousands of admissions
Smoke from Australia's bushfires killed hundreds of people and had an unprecedented $2 billion health impact, experts say amid warnings it will take years for survivors to recover from the trauma of the devastating blazes.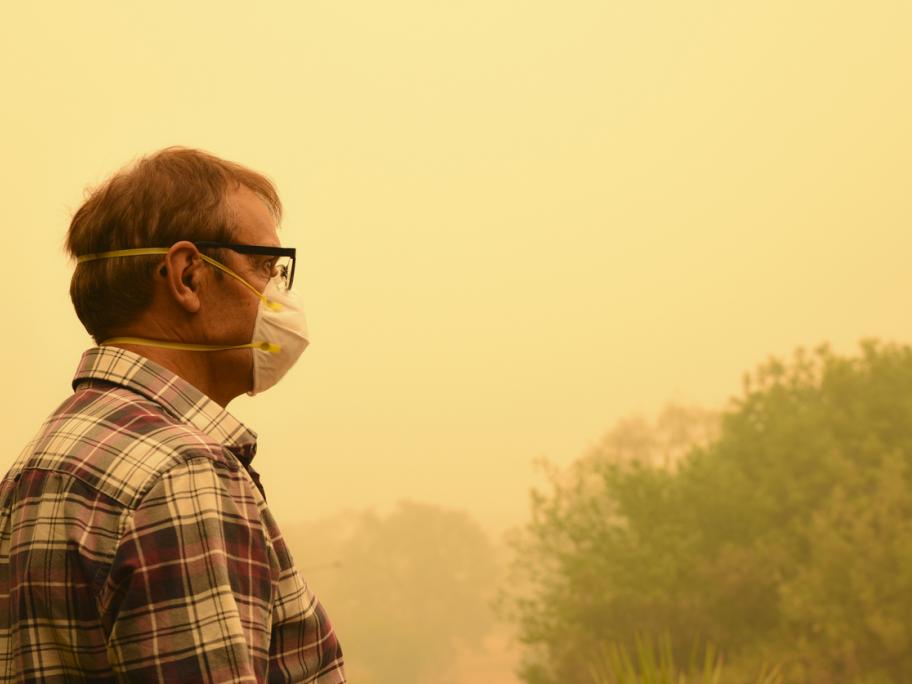 An estimated 80% of the Australian population was adversely affected by smoke from the Black Summer bushfires, researchers have told the royal commission into the disaster.
While the fires themselves killed 33 people, University of Tasmania researchers calculated the smoke caused 445 premature deaths.
They