Man dies of sepsis after hospital fails to remove cannula
He was discharged with the cannula in his arm, leading to infection at the site: coronial findings
A 76-year-old Tasmanian man, who left hospital with a cannula still in his arm, died from sepsis due to the "very basic error", a coroner's report has found.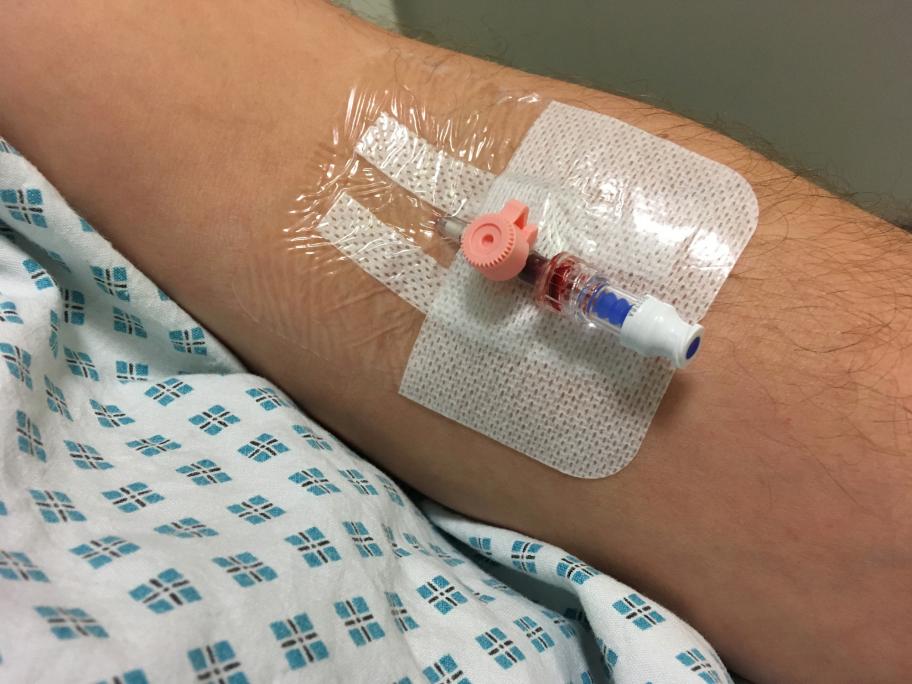 Jack Hedley Martin, who had diabetes and dementia, had attended Mersey Community Hospital, in Latrobe, near Davenport, on 29 November 2018, to have a skin lesion removed from his left forearm.
Mr Martin, a father-of-four, had preoperative hypoglycaemia, so a left-sided antecubital fossa intravenous cannula was inserted, said Coroner Simon Cooper in his finding.
The lesion