Nine weeks of isolation ends for lonely GP
Dr Catherine Orr has been reunited with her husband and daughters after more than two months apart
Dr Catherine Orr didn't realise how much she would miss the chaos of family life with four children until she found herself stuck in an apartment completely alone in lockdown for nine weeks.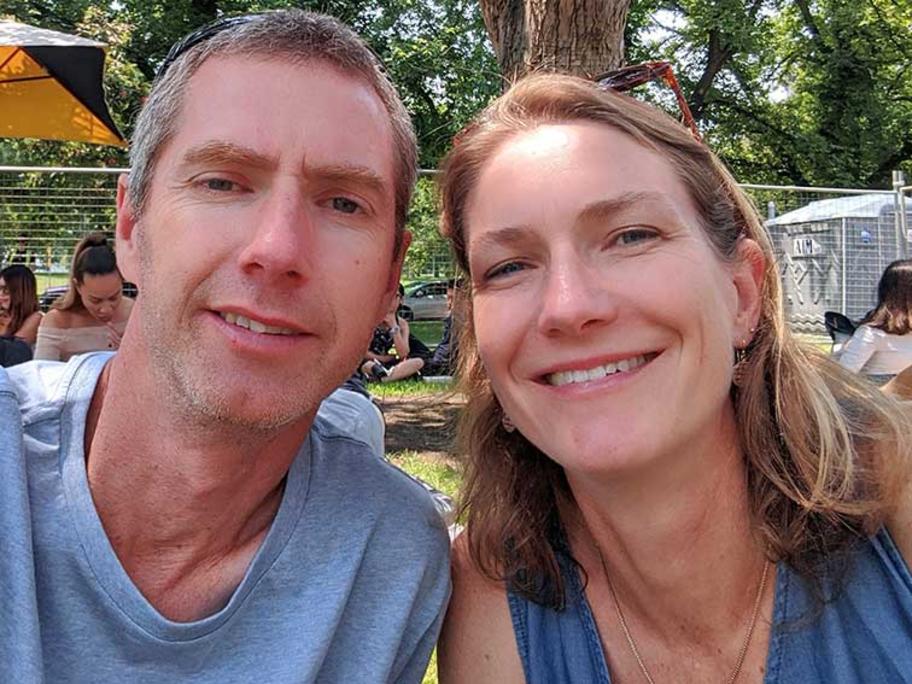 Dr Catherine Orr with husband Dr Nigel Murray.
When COVID-19 first struck, she was living in Melbourne and decided she would start working at one of the city's testing clinics.
It meant she would