Paramedics' kindness inspires 'dying wish' ambulance
Terminally ill Queenslanders can take one last journey
The beautiful story of two Queensland paramedics who took a dying woman to the beach one last time has inspired a new service to grant wishes for the terminally ill.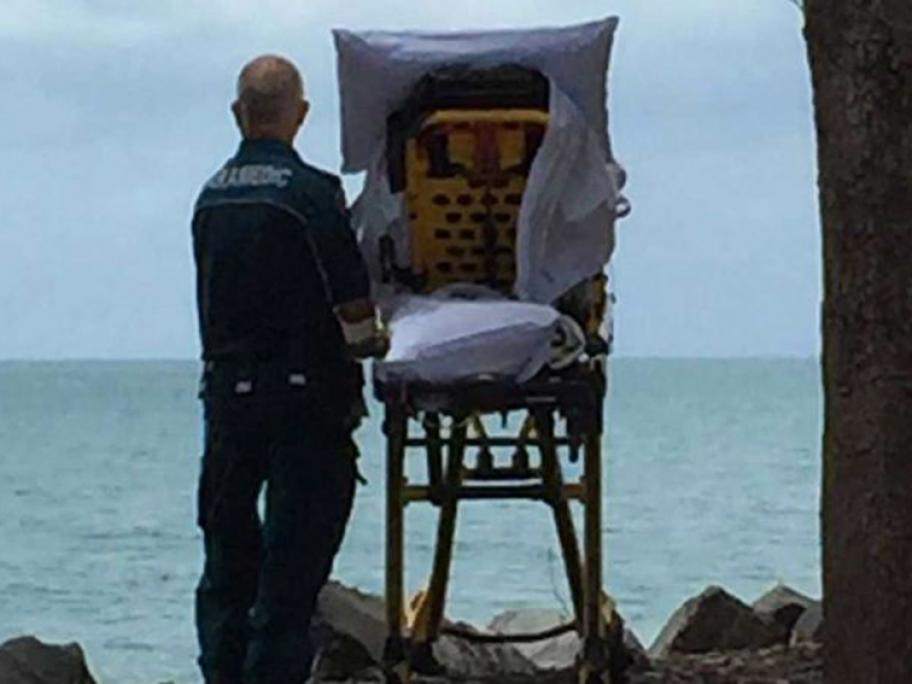 Graeme Cooper, pictured at the sea with the dying patient. Photo: Queensland Ambulance.
The state government and the Queensland Ambulance Service have teamed up to launch the new Wish ambulance.
It