Second state passes euthanasia laws
After a marathon debate, WA Parliament votes in favour of assisted dying scheme
Terminally ill patients in WA will be allowed to die under a voluntary assisted system due to be in place by 2021.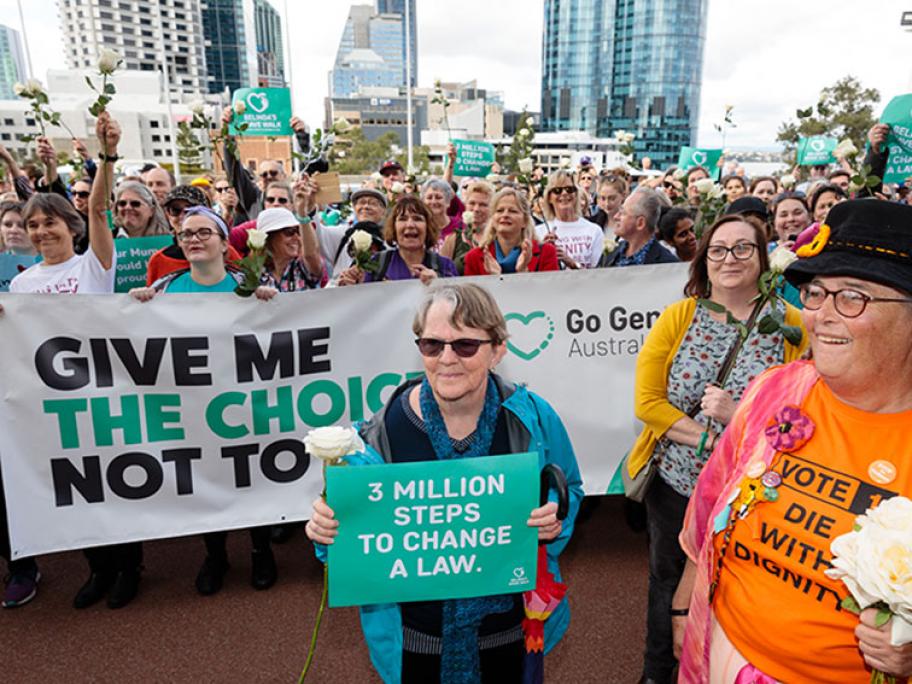 Campaigners for assisted dying rally in WA in August.
It follows the state Parliament's decision late on Thursday night to make voluntary euthanasia legal.
After months of debate, MPs in the state's Upper House have voted 24-11 in favour.
It means