This simple tweak lifts correct mask wearing
A strip of surgical tape increased patient compliance to 100%, study finds
US doctors have found applying surgical tape to a mask on the bridge of the nose is a simple, low-cost way to ensure people wear the face covering correctly.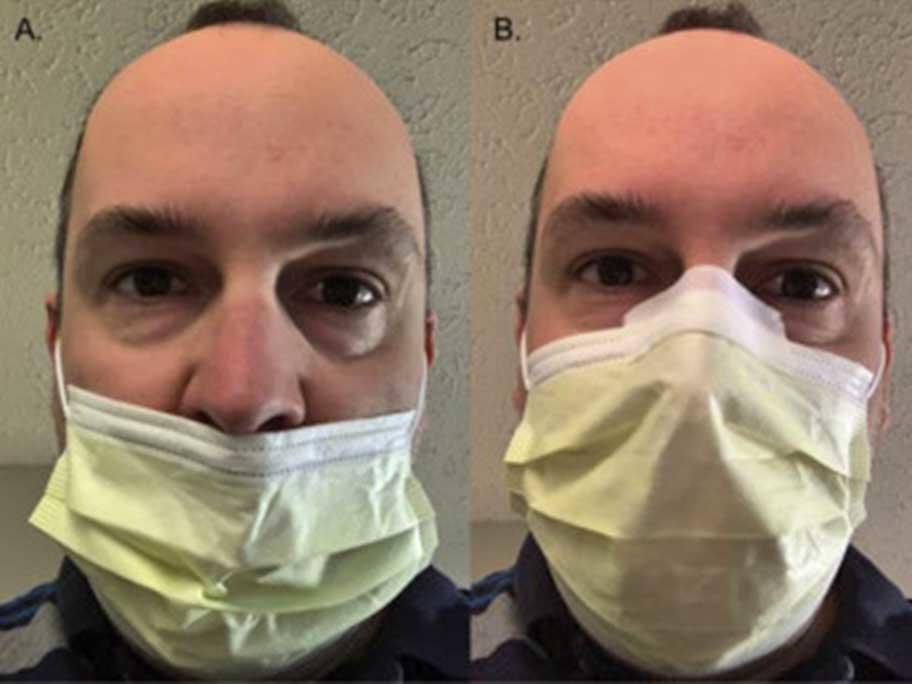 A mask fastened with surgical tape (right).
Doctors from the ED at Sidney & Lois Eskenazi Hospital, Indianapolis, where everyone was required to wear a mask, recruited 123 patients who were not seriously ill.