Sore feet after a long shift? These high-tech boots could help
Melbourne's Monash University and iconic Aussie brand Blundstone have teamed up to create an 'Intelligent Boot' for healthcare workers
Doctors' aching feet, knees and backs at the end of a long shift could soon be a thing of the past thanks to a concept workboot aimed at preventing musculoskeletal stress.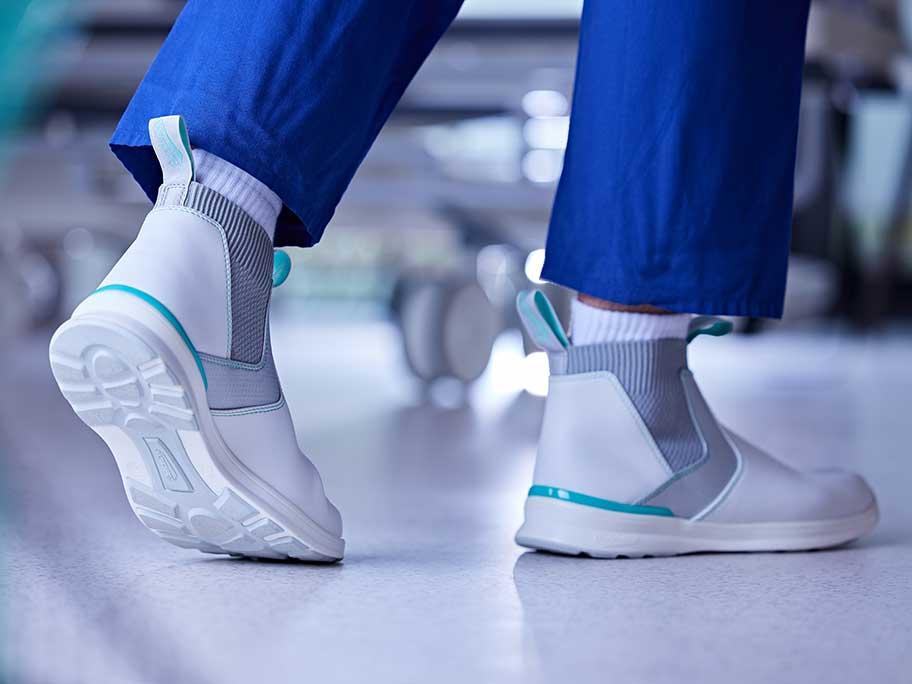 The Blundstone Intelligent Boot.
Melbourne's Monash University and bootmaker Blundstone Australia have co-created the 'Intelligent Boot', designed with healthcare workers in mind.
It is made of bacteria-resistant