Spike in hand, foot and mouth disease in Queensland
15 childcare centres have been affected, with nine children hospitalised
Urgent testing is underway to find out what's behind a spike in hand, foot and mouth disease in far north Queensland, where 15 childcare centres have been affected.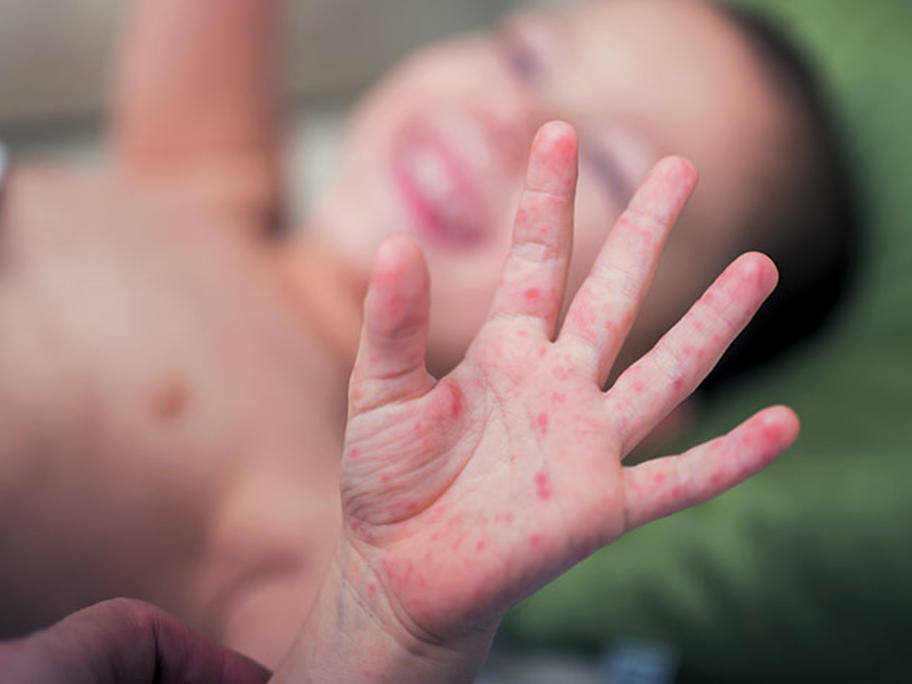 Cairns and the nearby Tablelands region have been hit hard, with 60 infected people presenting at Cairns Hospital's emergency department since the start of the year.
Nine were so sick they were admitted.
Hand, foot and mouth is not a notifiable disease so there's no long-term data on typical case numbers,