'Surprising result': Higher carbidopa dose may cut Parkinson's off-time
Exploratory study suggests the 4:1 levodopa-carbidopa ratio may not be optimal
A higher dose of carbidopa, in combination with usual doses of levodopa and entacapone, can reduce 'off-time' in patients with fluctuating Parkinson's disease, compared with standard levodopa/carbidopa combinations, according to results from an early clinical trial.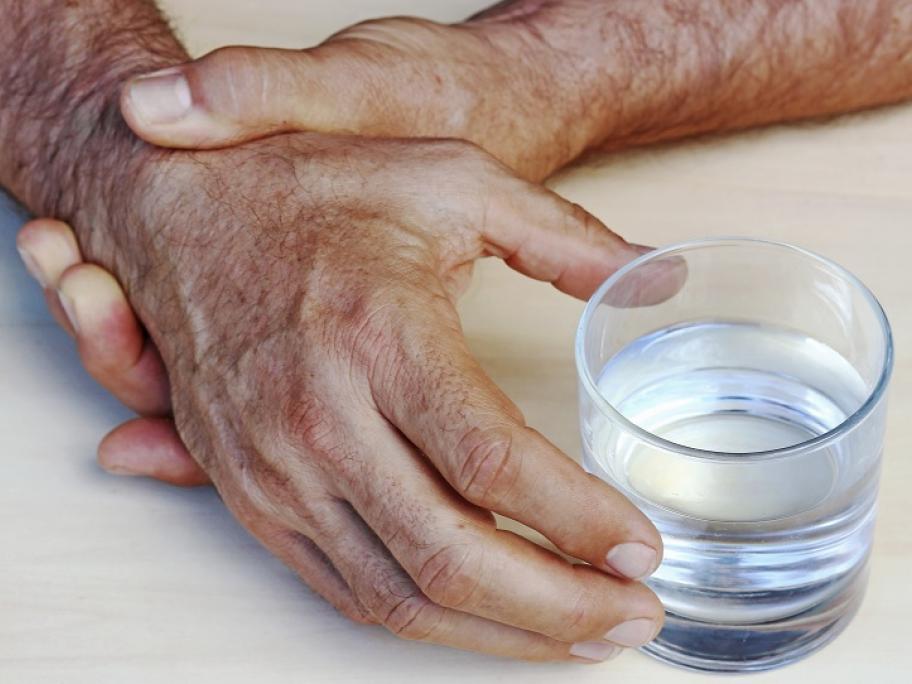 The finding casts doubt on whether the current levodopa and carbidopa ration of 4:1 is optimum, says lead researcher Dr Claudia Trenkwalder of the University Medical Centre of Goettingen, Germany.
"This is a surprising result," she said.
The randomised phase 2 proof-of-concept study to test whether increased fixed carbidopa doses of 65mg or 105mg in combination with 75mg, 100mg, 125mg, or 150mg of levodopa and 200mg of catechol-O-methyltransferase (COMT) inhibitor entacapone reduced off-time, compared with the standard combination of 4:1 levodopa/carbidopa and entacapone (control).
The study included 117 patients with fluctuating Parkinson's disease and mean daily off-time of 5.3 hours at baseline who were treated for four weeks.
Off-time was recorded in patient diaries as periods of motor fluctuations.
In the primary analysis, daily off-time decreased by 1.5 hours with carbidopa 65mg and by 1.6 hours for carbidopa 105mg, compared with a decrease of 0.9 hour for the control treatment, the researchers report in Neurology.
Estimated treatment effects were numerically higher in patients who had a higher daily levodopa dose at baseline and in patients taking five or more frequent daily doses of levodopa at baseline.
Estimated mean increases from baseline in daily on-time without dyskinesia were significantly greater with carbidopa 65 mg (1.5 hours) and carbidopa 105 mg (1.4 hours) than with control treatment (0.7 hour).
Results differed by COMT enzyme genotype. Patients with a low-COMT activity genotype showed no differences in off-time between the treatments.
In contrast, patients with high-COMT activity genotypes had significantly greater off-time reductions with increased doses of carbidopa.
About a quarter of patients during each treatment experienced treatment-related adverse events, mostly mild or moderate in severity, with no significant differences between the treatments.
"We need more studies to confirm this result, and we should consider changing the dose relation between levodopa/carbidopa," Dr Trenkwalder said. "Maybe even more important, we need to test patients' [genotypes] prior to treating them with a COMT inhibitor."
Orion Pharma funded the study and employed three of the authors. Dr Trenkwalder reported financial ties to the company.
---
More information: Neurology 2019