Suspended GPs front documentary on their campaign against COVID-19 vaccinations
Accused of being a menace to public safety, they claim they were following the Hippocratic Oath
A GP suspended after being accused of issuing fake COVID-19 vaccine exemptions says demand for his services was so great he thought he would be investigated for breaching the 80/20 rule.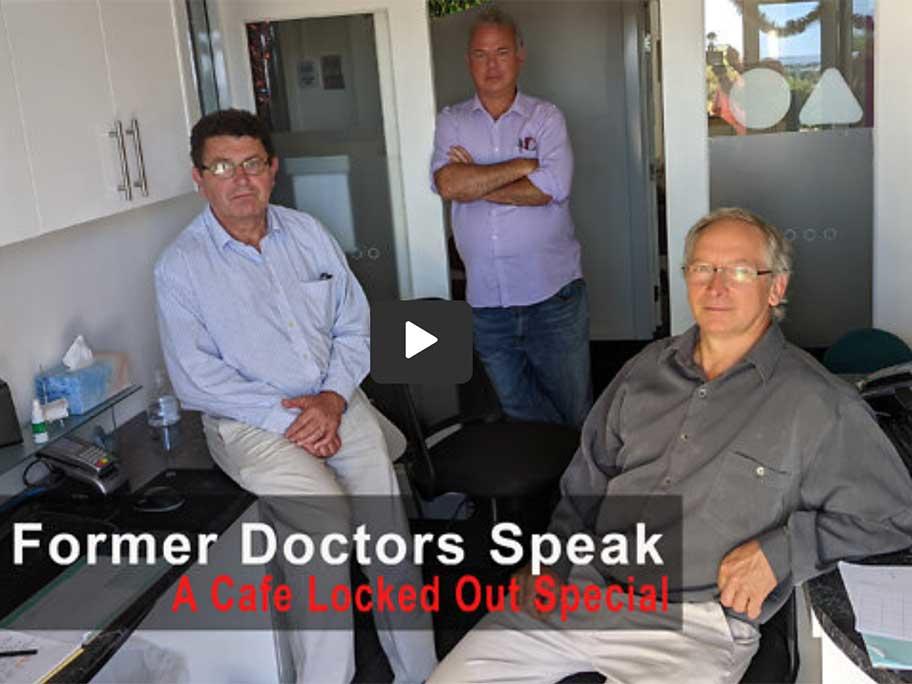 Dr Mark Hobart (left), Dr Paul Oosterhuis (back) and Dr Denes Borsos.
Dr Denes Borsos made the comments in an online documentary called Three Doctors Penalized by APRHA [sic] for following their Hippocratic oath.