Ukraine invasion: Fears for doctors' safety as Russian shells 'hit hospital'
Ukraine's interior ministry claims at least 10 people, six of them doctors, were injured in the attack
At least six doctors have reportedly been injured and four other people killed after the shelling of a hospital in eastern Ukraine, following Russia's invasion of the country.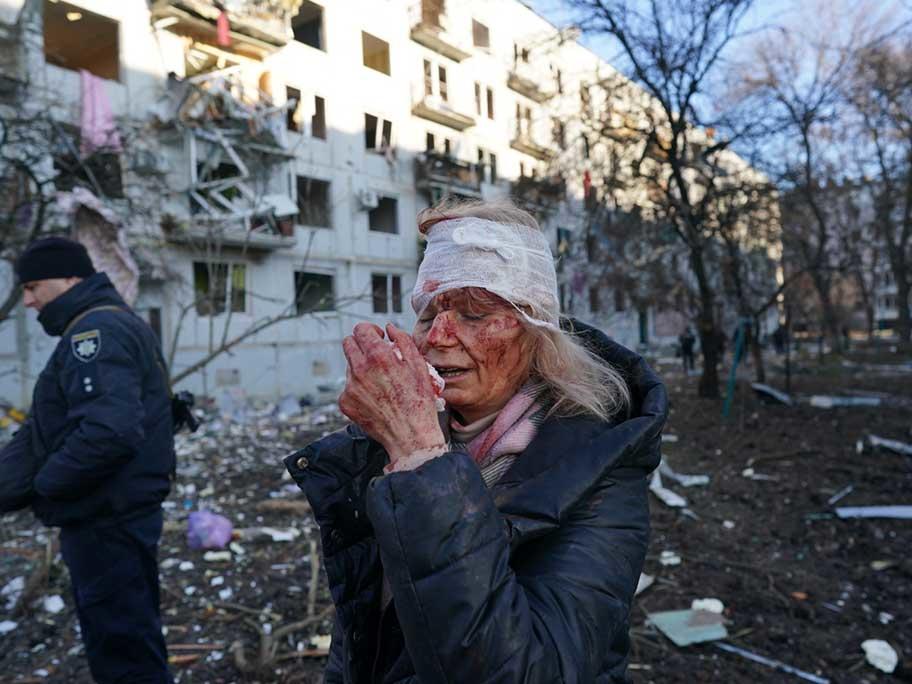 Photo: Getty Images.
Russian President Vladimir Putin declared war in a pre-dawn televised address, saying he was trying to "denazify" the country.
Within hours,