Vaccine rollout: Most GP practices will get 50 doses per week
There are concerns some practices may not be able to establish viable vaccination clinics.
Greg Hunt has defended the funding on offer for GPs to provide COVID-19 vaccinations after it was revealed thousands of practices will receive only 50 doses per week.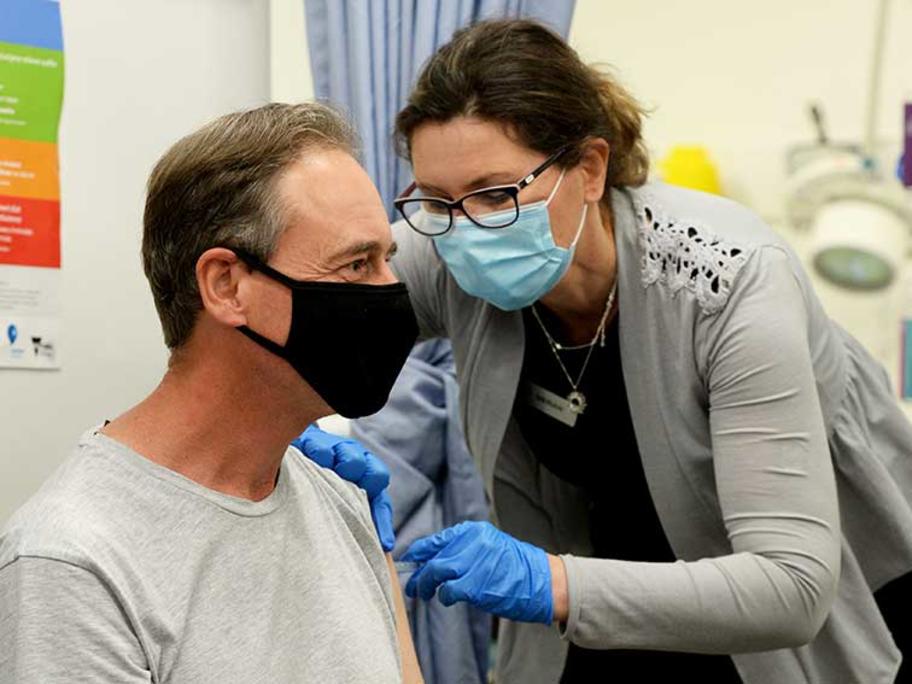 Greg Hunt received a COVID-19 vaccine on Sunday.
More than 1000 practices are scheduled to join the national rollout from 22 March, with another 3500 coming on board over the