'We need space to keep you safe,' say doctors in T-shirt protest
Emergency specialists at a major hospital in Adelaide wore the shirts to publicise ongoing staff shortages
Fed-up doctors at a major ED are wearing slogan T-shirts over their scrubs to highlight staff shortages and overcrowding they say puts them and patients at risk.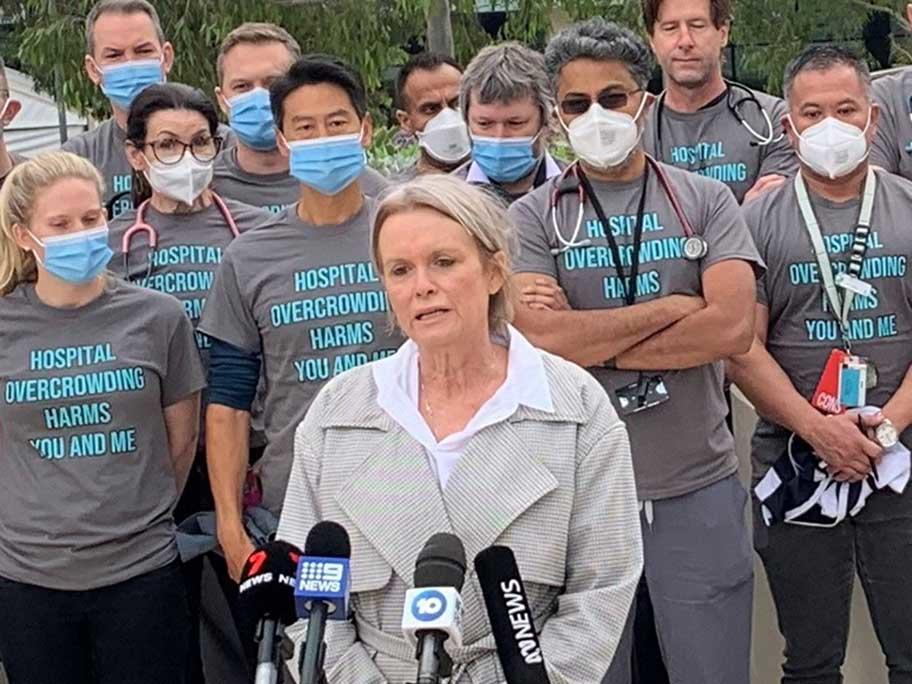 Bernadette Mulholland with protesting doctors.
At least 30 doctors from Royal Adelaide Hospital (RAH) donned T-shirts emblazoned with "Hospital overcrowding harms you and me" and "We need space to keep you 'safe'".