What your consulting room layout says about you
The position of your patient's chair determines whether you exude expertise or come across as distant, say researchers
It's probably one of the most important decisions in a GP's career — exactly where should you put the patient's chair?
Researchers say they have now identified differences in GP preferences among the generations, as well as nations.
They surveyed doctors on four 'patient chair scenarios' which also mapped that other necessary presence in the 21st century consult room: the GP computer.
These were the layouts: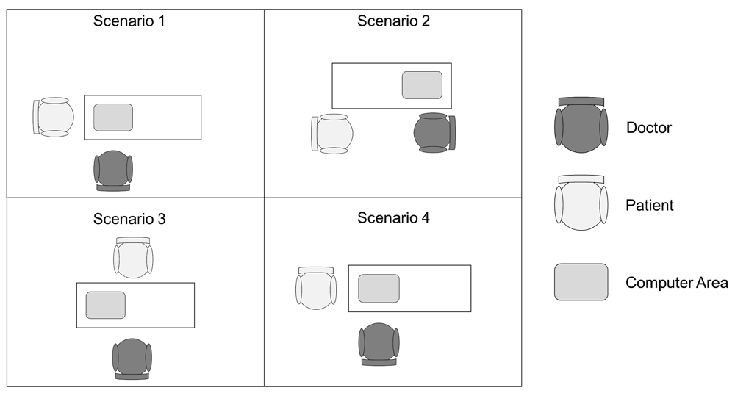 ---
The layout where the doctor and the patient are at a 90º angle facing each other (scenario four) was the most commonly adopted in Africa and Asia-Pacific —