What's worse for lungs - bushfires or dust storms?
Levels of tiny particles during bushfires peaked at 40 times higher than normal in Brisbane, say researchers
Bushfire smoke that has blanketed swathes of NSW and Queensland over the past weeks has seen levels of small particulate matter rise up to 40-fold, say Queensland University of Technology researchers.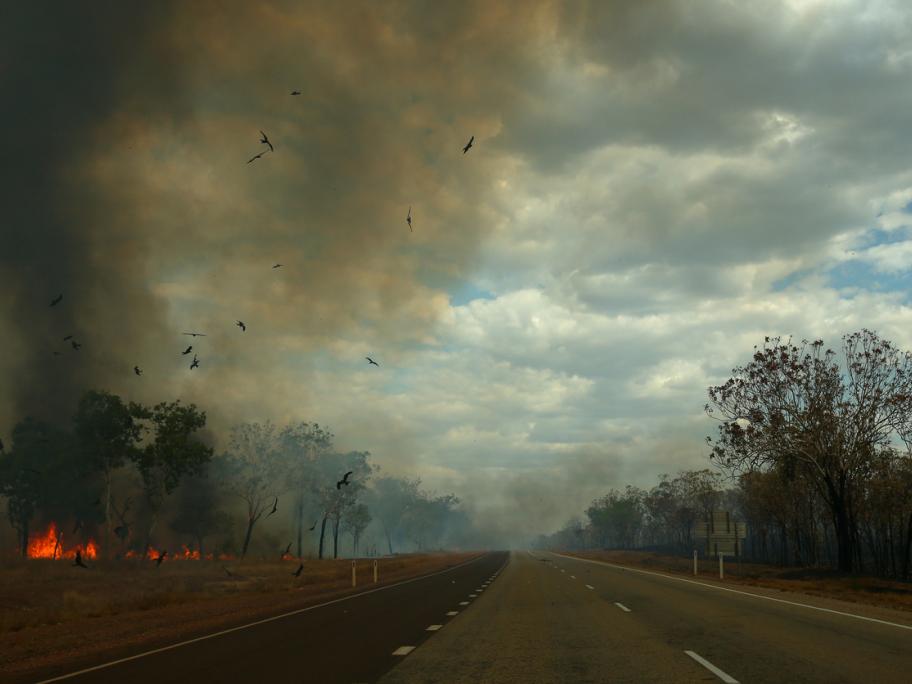 Their air-quality sensors usually detect particles smaller than 2.5 micrometres in diameter (known as particulate matter 2.5, or PM2.5) at levels of around 10 micrograms of particles per cubic metre of air.
However, this rose to up to 400 micrograms of particles per cubic metre of air around Brisbane on 11 November, as bushfires burned in Queensland