The COVID Diaries: What do these 4 common pandemic phrases really mean?
Infectious diseases expert Dr Jim Newcombe continues his reflective journey into understanding this pandemic and its place in society.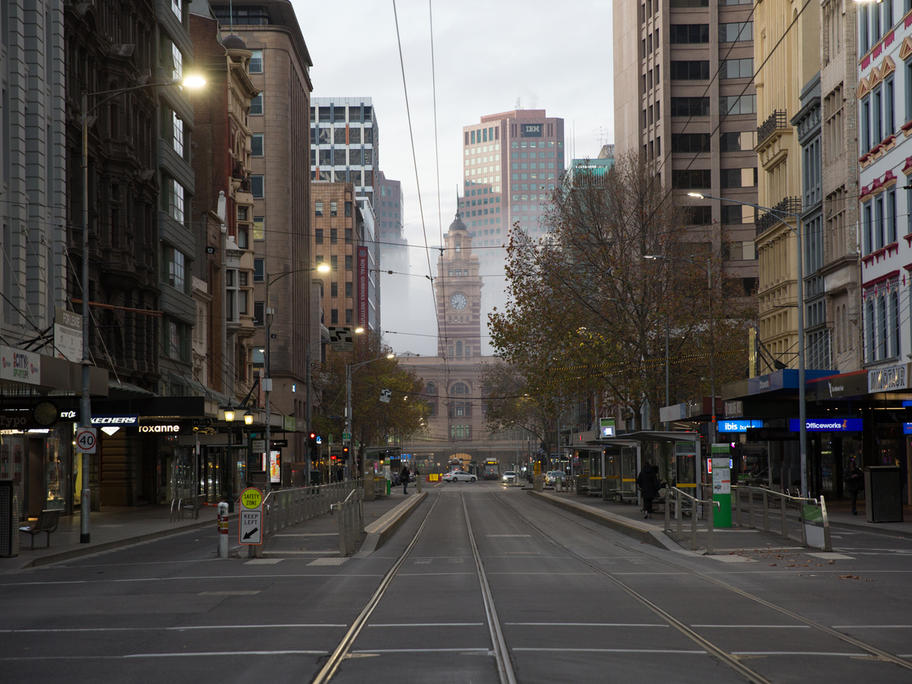 Empty Melbourne streets during lockdown.
---
There has been heated debate recently about the approach Australia should take to fighting COVID-19.