Endless itching: Anzacs treated lice with their own brand of medicine
We think we know a lot about Australian and New Zealand soldiers' health in the first world war.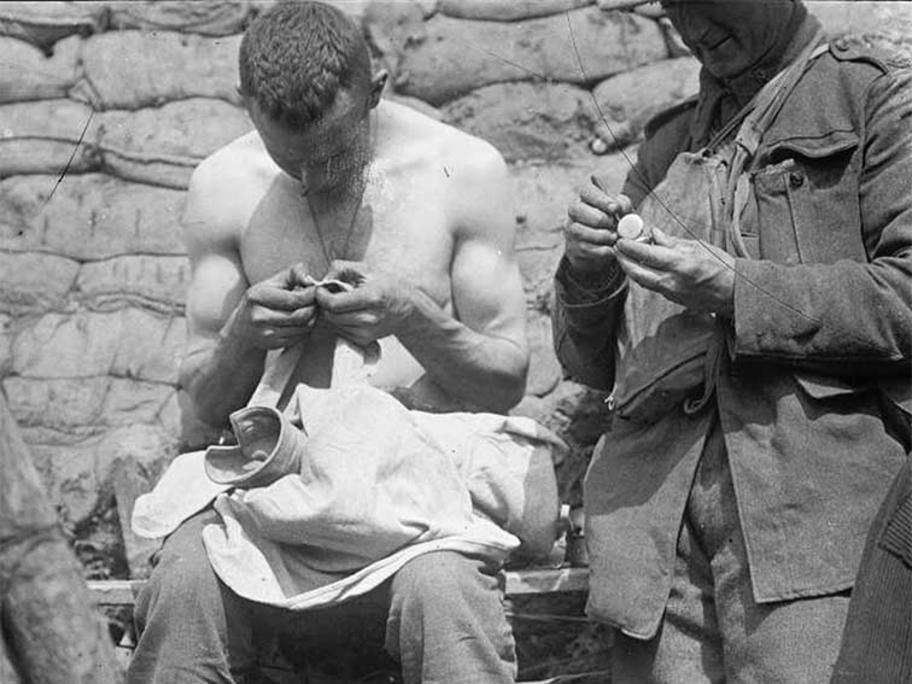 A World War I soldier looking for lice.
Many books, novels and television programs speak of wounds and war doctors, documenting the work of both Anzac nations' medical corps.
Often these histories begin with front-line doctors — known as