Let me stress, there's much joy in not being a stress-head
I have a confession. I don't really worry about things.
Maybe I should have preceded that bombshell with some sort of trigger warning for true believers in the value of angst, but why bother? You'll probably be okay.
If losing sleep at night over one's medical decisions is the new measure of caring, my heart must be hard and my pillow soft.
What's done is done, and any repercussions are best faced after Weet-Bix.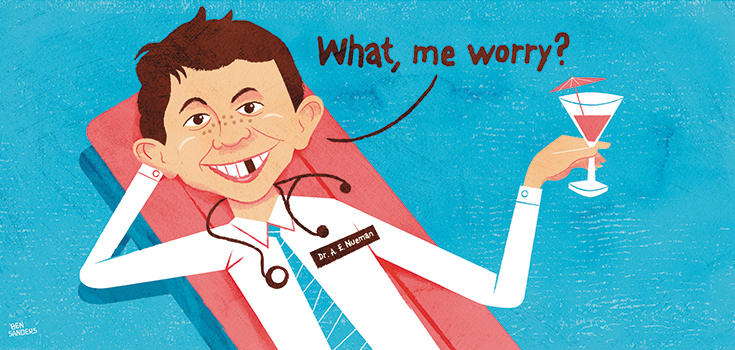 Everyone tells me I should phone my medical defence company every time a dilemma crops up, but I can never remember which company I'm with until tax time.
If the modern zeitgeist involves precautionary MDO phone calls, then my