Is it fungal, irritant, or psoriatic?
A 58-year-old man presents with bilateral itchy axillary lesions.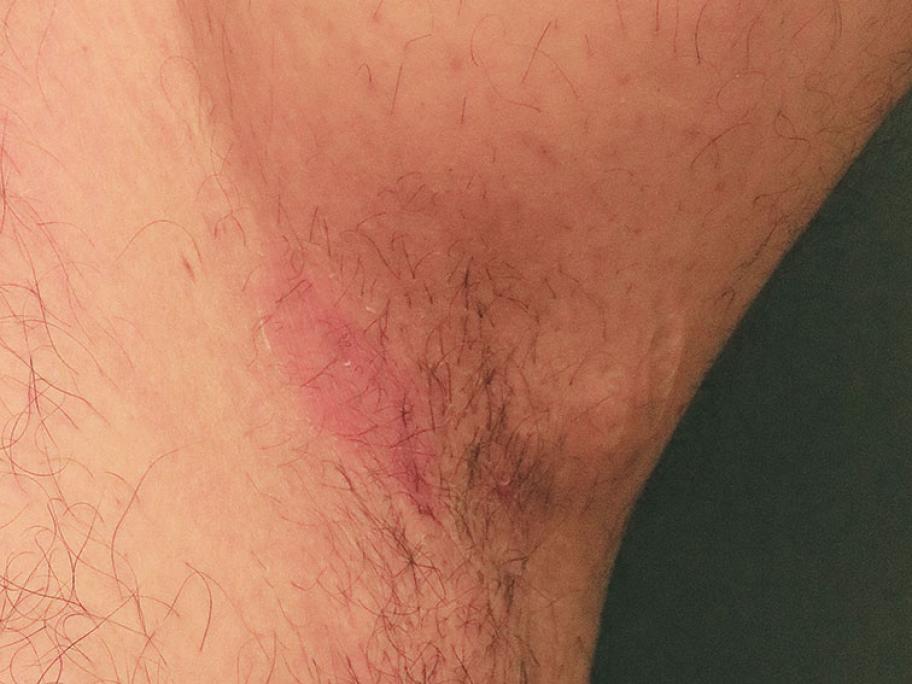 He has a history of insulin resistance and fatty liver disease.
There is no history of atopic disease.
He does not have any pets and denies recent changes to his usual cleaning or self-care products.
On examination, he is overweight and has bilateral shiny, erythematous, slightly scaly plaques in the axillae and groin area (pictured).
Wood's lamp examination is unremarkable.
---
Take the quiz below, see how you