Is it psoriasis, a virus, or fungal infection?
A 20-year-old female presents with a red scaly rash affecting her trunk and arms.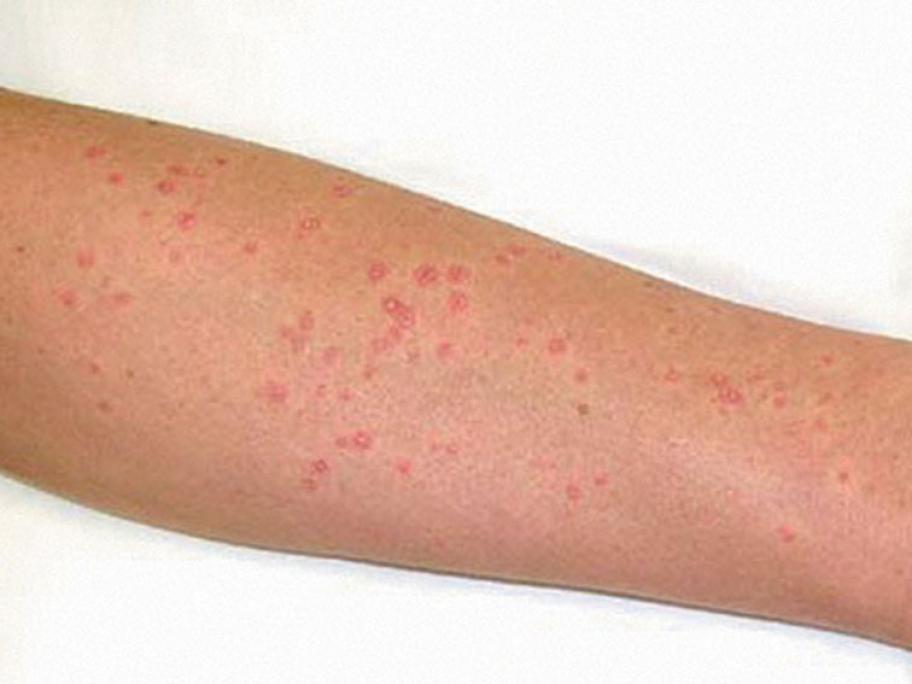 It came up suddenly and is itchy. She is otherwise well and has no chronic health conditions.
She completed a course of penicillin for tonsillitis two weeks earlier.
On examination, there are small red papules and plaques on the trunk and arms, with fine overlying scale (see image).
The palms and soles are unaffected.
---
Take the quiz, see how you fare against your peers and share your results via social