What next for these wounds that won't respond to steroids?
A 63-year-old male presents with an eight-year history of pruritic, crusty wounds on his calves, which then spread to his thighs.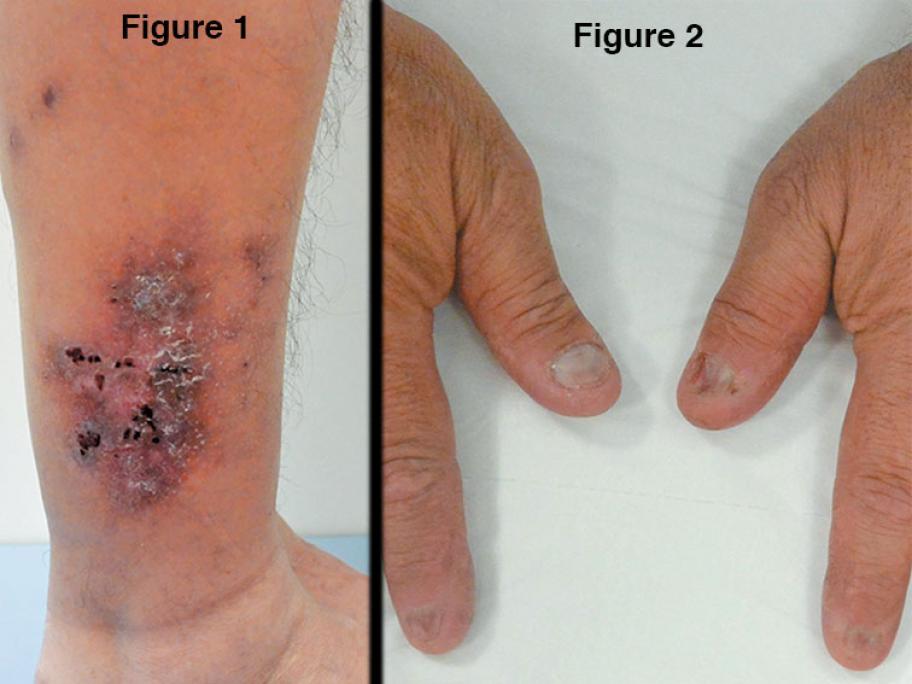 Figure 1. Erythematous-violaceous hyperkeratotic plaques on the right lateral calf. Figure 2. A classical finding of lichen planus-nail change is dorsal pterygium.
A biopsy six months ago showed features of lichen simplex. He has tried steroid creams with no success.