Why's this teen's long-time lesion getting larger?
A 15-year-old girl presents with a unilateral conjunctival lesion on the lateral aspect of her right eye.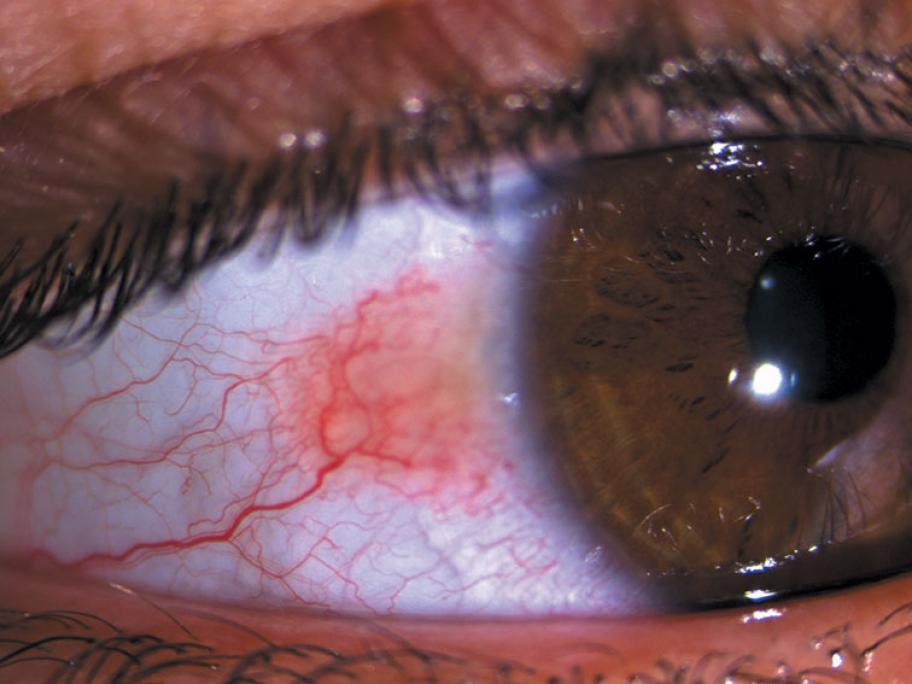 The lesion has been noticed by the teenager's family for some years, but they suggest it has become enlarged and thickened over the past 12 months.
There is no other significant ocular, medical or family history.
On ocular examination, the patient's visual acuity is 6/5 bilaterally unaided.
Pupils are equal and reactive to light, and regular in size.
Extraocular muscle