Listen here, says professor with an ear on his arm
A WESTERN Australian artist is growing an ear on his arm and hopes the world will listen in.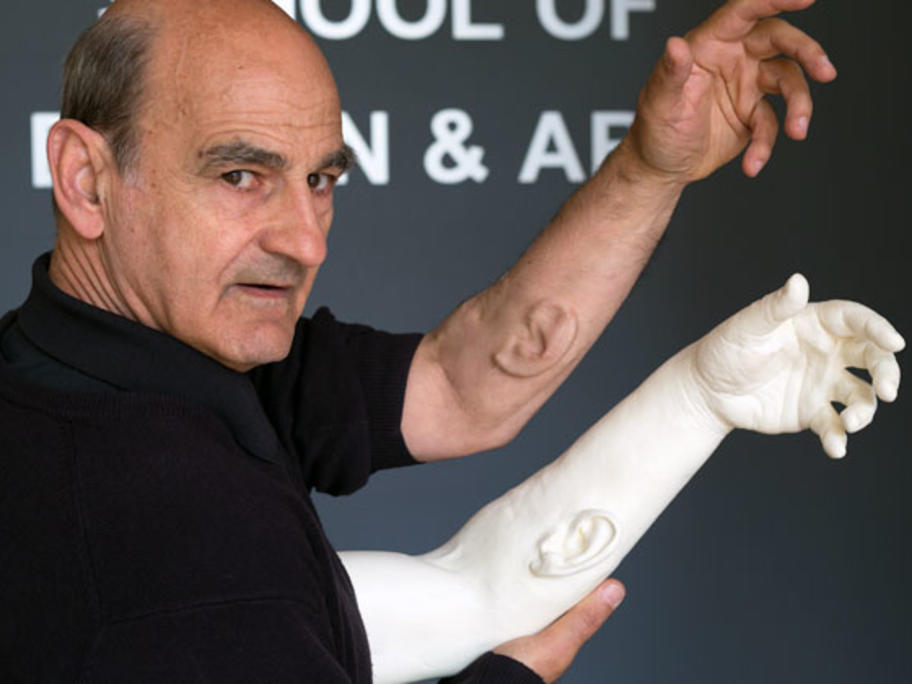 The Curtin University art professor, known as Stelarc, wants to attach an internet-connected microphone to the ear and broadcast what it picks up.
He conceived the idea in 1996, but it took another decade to find a medical team willing to take on the project.
A scaffold was inserted underneath the skin and after some initial necrosis, it began to integrate with his left forearm, where it is clearly visible today.
The