Why is it Aussie kids who are leading us out of lockdown?
The brains behind a COVID-19 website used by researchers and journalists have been revealed to be young teens
Sometimes in the COVID-19 pandemic, it seems that among all the protests and street riots, the vaccine hesitancy and the rest, it's the kids who are just getting on with it amid all the pressures of lockdown they are under.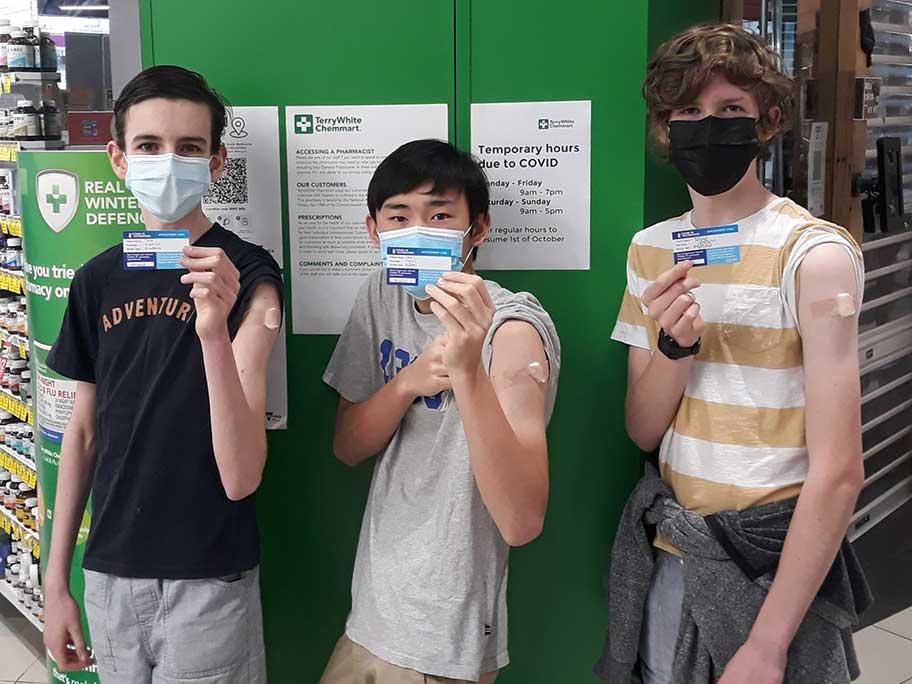 Jack, Wesley and Darcy after receiving a Moderna vaccine.
Two weeks after 12-15-year-olds were given the option of being vaccinated, a