Parkinson's decline slowed by aerobic exercise at home
Clinical trial shows patients can be motivated to exercise independently
A home-based, remotely supervised program of aerobic exercise improves motor scores in patients with Parkinson's disease, Dutch researchers report.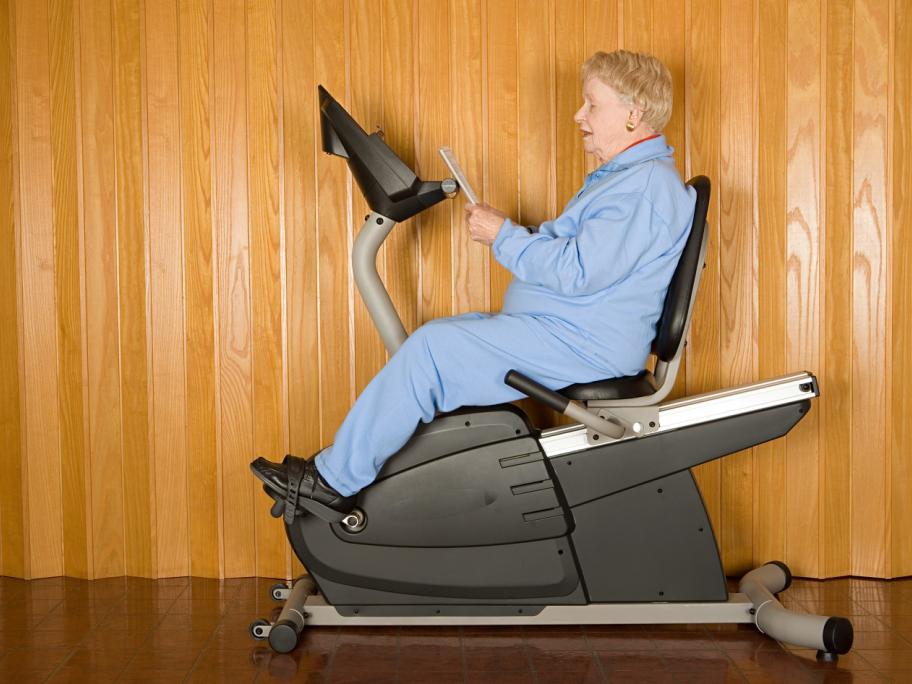 The study evaluated the effect of home-based high-intensity aerobic exercise on motor signs of Parkinson's disease in 130 patients with mild disease who were on common treatment regimens.
The aerobic exercise group was instructed to cycle on a stationary home-trainer for 30 minutes, at least three times per week, within a predetermined heart-rate zone using an "exergaming" app.