Telehealth campaign
3rd July 2020
Australian Doctor has launched its Don't Hang Up on Telehealth petition, a call on the Federal Government to ensure continued Medicare funding for phone and video consults.
An emergency measure in response to the COVID-19 pandemic, the funding is due to end in September.
As the true voice of the profession, we ask you to sign our open letter (see below) to Minister for Health Greg Hunt explaining why the reform is urgently needed.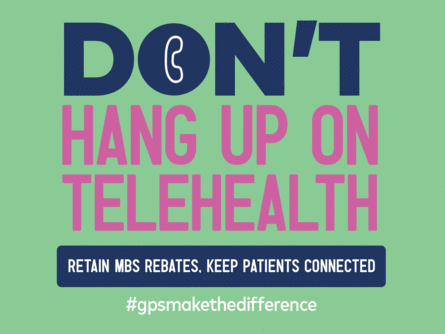 Campaign Resources
28th June 2020
MBS-funded telehealth and phone consultation fees have increased with MBS indexation on July 1. 
Here's an up-to-date quick guide to COVID-19 telehealth items for GPs.