The red flag conditions of erectile dysfunction
It's essential to recognise this symptom for the warning sign it truly is
Erectile dysfunction is projected to affect more than 350 million men worldwide by 2025.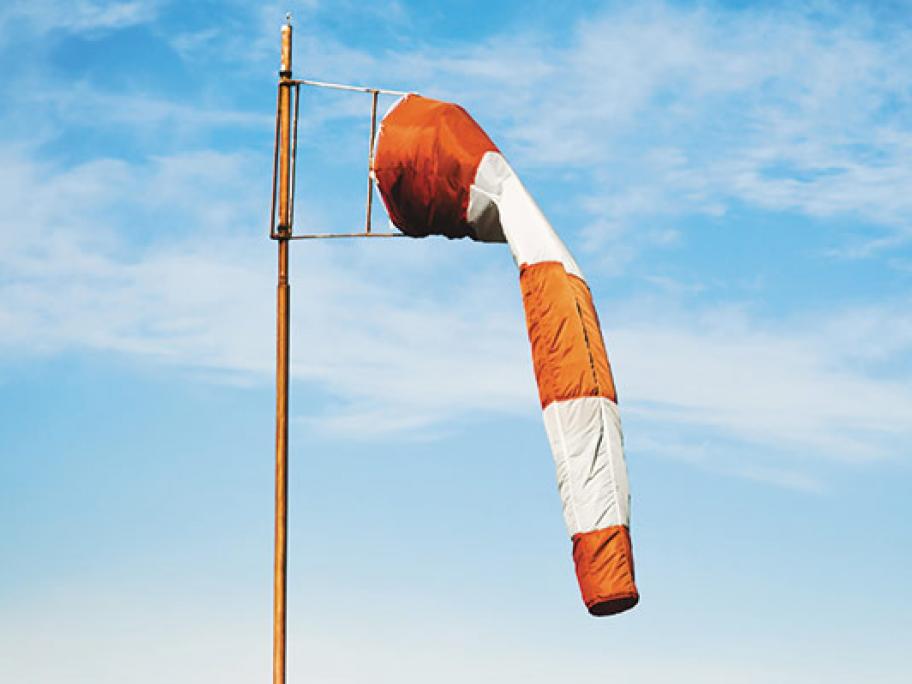 The prevalence increases with age, starting at 10% for men younger than 40 years to at least 50% for men older than 70.
Yet only 30% of men actually discuss this important symptom with their GP.
The presence of erectile dysfunction is considered a red flag because it may not just simply be due to ageing, but be an indication of comorbidities such as diabetes, cardiovascular disease and depression.
Definition
Erectile dysfunction is the consistent or recurrent inability to attain and/or maintain penile erection sufficient for sexual satisfaction.
It is important to be clear about the diagnosis as men may complain of erectile dysfunction when on deeper questioning, they actually have premature ejaculation, low libido, depression or relationship difficulties.
Classification
Erectile dysfunction may be psychological — more so in younger men, where issues around performance anxiety predominate.
However, there is a small group of young men who have veno-occlusive dysfunction (or venous leakage, a physiological condition).
Older men tend to have physiological blood flow problems, which are often coloured by secondary performance anxiety.
In general, in the ageing male, most cases of erectile dysfunction are a combination of physiological and psychological factors.
History-taking
The medical history should cover current health and medications plus past medical problems.
Particular attention should be paid to vascular risk factors, including blood pressure, lipids, weight, exercise, sleep apnoea, smoking, alcohol and illicit drug use (including gym-associated steroid use).
Metabolic syndrome may be associated with erectile dysfunction and BPH/LUTS.
Hypogonadism is often associated with metabolic syndrome but plays a minor role in erectile dysfunction.
---
Read more:
---
Initially, it is important to determine that the sexual dysfunction complained of is in fact erectile dysfunction.
The presence of relationship issues, which may be associated with depression, may be a factor in the erectile dysfunction.
Men with depression have a higher incidence of erectile dysfunction and men with erectile dysfunction have a higher incidence of depression.
Erectile dysfunction — whatever the cause — can cause serious distress to a man and his partner.
Ask about past sexual experiences and problems, and when the current problem began.
Cultural and religious issues need to be considered.
Enquire about a past history of sexual abuse and sexual orientation issues.
Importantly, broach the topic of erectile dysfunction in any consultation with a man where metabolic syndrome and related health problems are discussed, as the patient may be waiting for the doctor to ask about erectile dysfunction.
Examination
Include:
Peripheral pulses, blood pressure and heart check.
Check for abdominal aortic aneuysm, and measure weight and waist circumference.
Examine the testes to establish size and any abnormal features.
Examine the penis to check for phimosis, cavernosal fibrosis and the presence of Peyronie's plaques, which can present as penile curvature on erection.
A digital examination of the prostate may be considered, since erectile dysfunction is often associated with BPH/LUTS.
Assess leg reflexes as a marker of peripheral neuropathy.
Investigations
Pathology testing for erectile dysfunction includes the usual blood tests ordered for investigation of vascular disease.
Total testosterone may be checked if hypogonadism is considered to be a contributing factor.
ED medications available in Australia

Formulation

Route

Preparation

Standard dose

Considerations

PDE5i  sildenafil (Viagra)

Oral

25mg, 50mg, 100mg

Starting dose 50mg,
usually require 100mg

 

PDE5i  vardenafil (Levitra)

Oral

5mg, 10mg, 20mg

Starting dose 10mg,
usually require 20mg

 

PDE5i  tadalafil (Cialis)

Oral

10mg, 20mg

Starting dose 20mg

Low dose (2.5mg or 5mg) for daily use

PDE5i  avanafil (Spedra)

Oral

50mg, 100mg, 200mg

Starting dose 100mg

 

Prostaglandin E1 alprostadil (Caverject)

Penile (self)- injection

10mcg, 20mcg

Variable

Care must be taken with dosing to avoid priapism

PSA can also be checked if investigation of the prostate is required.
A vascular cause of the erectile dysfunction can be investigated with a Duplex Doppler ultrasound scan using alprostadil challenge, which measures penile arterial inflow.
To check for veno-occlusive dysfunction, a cavernosogram or cavernosommetry looks for anomalous veins causing the venous leak.
These vascular investigations are highly specialised and carried out at specialist centres.
Treatment
The partner should be included, as their sexual needs are part of the treatment program.
Counselling can assist couples in combination with all treatments for erectile dysfunction.
Counselling may involve a relationship counsellor, sex therapist, psychologist or psychiatrist.
Counselling can benefit any man and his partner, even if the erectile dysfunction has a physiological cause due to the presence of secondary performance anxiety issues.
After considering lifestyle modifications, adjusting medications and treating androgen deficiency if present, PDE5i oral medication is the first-line treatment.
Treatment with PDE5i should be repeated 7–8 times to fully evaluate efficacy, before considering other treatments or procedures.
Venous constriction rings and vacuum devices have a role.
A final irreversible treatment is the insertion of a penile implant; this can be very effective.
New treatments under assessment include low-dose acoustic shock wave therapy and platelet-rich plasma injections, which may work through stem cell changes.
Vascular surgery in the past was less successful using the original venous ligation technique, but a more recent vein stripping procedure appears to be effective in some cases of veno-occlusive dysfunction.
 
Practice points
Erectile dysfunction remains very treatable, however, the patient will require assessment for red flag conditions including diabetes, cardiovascular disease, metabolic syndrome and depression.
Although many cases of have a physiological cause, a secondary psychological cause is often present.
Do not assume that all cases in a younger man (teens, 20s) are psychological. Some of these men may be physiological venous leakers, but their anxiety distracts the doctor from making an organic diagnosis.
Erectile dysfunction can be assessed and treated by a GP, but in difficult cases, referrals can be made to sexual health physicians, urologists, endocrinologists and counsellors.

More information:
---
Dr Michael Lowy is a sexual health physician at The Male Clinic, Sydney.
This column is supplied by Andrology Australia, a centre for male reproductive health funded by the federal health department and administered by Monash University.