Weight-loss tips for women with PCOS can boost fertility
Women with polycystic ovary syndrome are at higher risk of obesity, exacerbating anovulation
In Australia, 56% of women are overweight or obese and the prevalence is increasing.1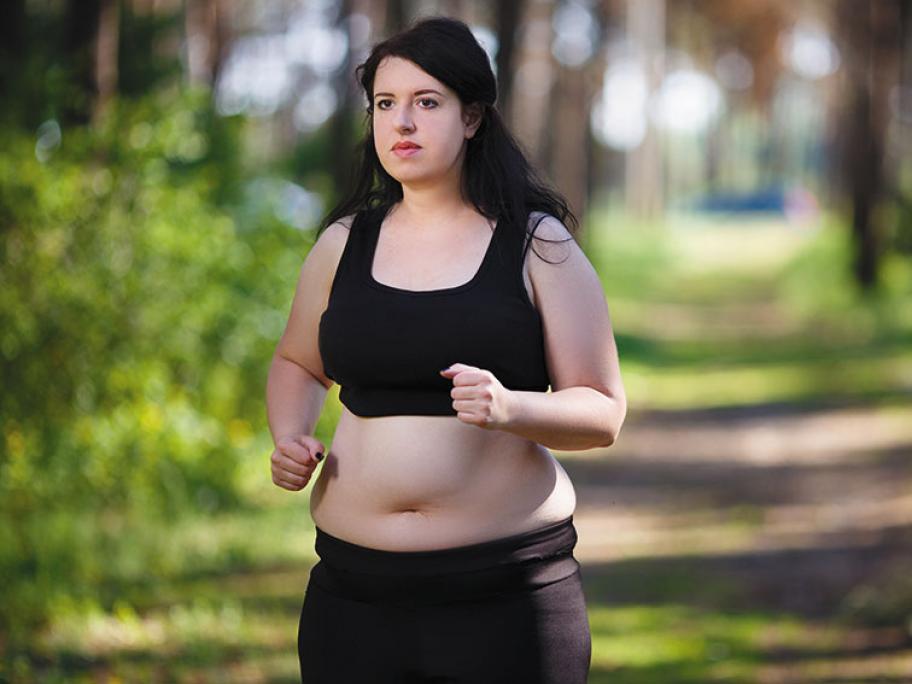 Women with polycystic ovary syndrome (PCOS) have a greater risk of obesity due to the complex endocrine changes of this condition, which lead to increased insulin resistance, a higher risk of metabolic syndrome, diabetes, cardiovascular disease, sleep apnoea,and infertility.2,3
Studies show that these women have poorer self-image, increased rates of depression and psycho-sexual dysfunction, and rate an overall poorer quality of life on validated screening tools.4
The negative effect of obesity on body image can lead to disordered eating.4
Early diagnosis is important in the screening, counselling and management of women with PCOS, particularly in Indigenous and other high-risk groups.5
Although studies show that 12-18% of women in Australia have the condition, it is believed to be underdiagnosed.
The goals of weight management in overweight or obese women with PCOS are to prevent further weight gain and, if possible, lose weight.
These women should all be offered regular monitoring of their weight.6  The weight loss required to achieve medical benefit is relatively small at around 5-10%.
This improves symptoms, including anovulation, and is a modifiable risk factor for associated infertility.
---
Read more:
---
Other complications of pregnancy associated with PCOS and exacerbated by obesity include gestational diabetes, preterm birth, pre-eclampsia and ectopic pregnancy.6
Monitoring advised by the International Evidence-based Guideline for the Assessment and Management of Polycystic Ovary Syndrome includes height, weight and BMI calculation, waist circumference (using ethnic variations based on WHO guidelines), fasting lipid profile, blood pressure reading annually (more frequently if other cardiovascular risk factors are present), along with an oral glucose tolerance test, fasting blood glucose or HbA1c every 1-3 years — more frequently in high-risk women.
An explanation prior to performing screening assessments that is respectful and considerate will help with future compliance.
Weight management strategies can be adapted from the Australian Obesity Management Algorithm,which looks at lifestyle interventions including diet and physical activity, pharmacotherapy and surgery.7 The clinical practice tools were designed to assist GPs.
A multidisciplinary team can help provide a personalised approach to management.  This can be accessed through a chronic care plan and involves the treating clinician, dietitian, exercise physiologist, and/or psychologist.
A case study
Joan is aged 34, height 162cm, weight 105kg, BMI 40kg/m2, and has PCOS.
She has been unable to conceive naturally and has had one failed IVF cycle.
She is desperate to lose weight, having been told by the IVF clinic that losing weight may increase her chances of success in further IVF attempts.
If she gains further weight, she may not be eligible for IVF under the clinic's guidelines.
Management
PCOS guidelines suggest that, as with the general population, no particular diet is more effective than another for weight loss.
An energy deficit of about 30%, or 500-750 calories a day for a total energy intake of around 1200-1500cal/day, could be prescribed, ensuring an individualised, and nutritionally balanced diet based on healthy eating principles.6
In addition, 250 minutes of moderate or 150 minutes of vigorous exercise (aerobic and resistance) are recommended each week to promote weight loss.
Joan presented having already tried reduced or low-energy diets, including commercial weight-loss programs, weekly deliveries of calorie-controlled meals and a variety of 'shake' diets.
Despite being highly motivated, she had found it difficult to adhere to any diet for an extended period.
As she desired rapid weight loss, Joan was started on a very low-energy diet (VLED).
VLEDs consist of 800cal/day or less and should be medically supervised.
To attain adequate nutrients with such a low-calorie intake, meal replacements in the form of shakes, bars or soups are used.
VLEDs are considered an initial weight-loss strategy when rapid weight loss is required.
VLEDs are low in carbohydrate, inducing a mild ketosis after 2-3 days, which has an anorexic effect.
---
Related: Case Report — Good food advice bears fruit for a woman with PCOS
---
Before starting the VLED, baseline assessment of weight and waist circumference, and blood tests should be performed, and assessment should be made every 4-6 weeks.
VLEDs are not suitable for pregnant or lactating women, those with severe psychological disturbance, substance abuse issues, recent acute cardiovascular events, porphyria, or for women over the age of 65.
Pharmacological therapy may be added to a VLED, or started once goal weight has been achieved to prevent weight gain.
In Joan's case, liraglutide 0.6mg was started with the VLED. 
Liraglutide is a once-daily glucagon-like peptide-1 (GLP-1) receptor agonist that slows gastric emptying and suppresses appetite.
The starting dose is 0.6mg SC daily, with a weekly increment of 0.6mg to minimise gastrointestinal side effects.
While the recommended maximum daily dose is 3mg, some patients may achieve good appetite suppression and weight loss with lower doses.
Other pharmacological weight-loss agents that may be considered are orlistat and phentermine, which are TGA-approved, or off-label use of topiramate or combination phentermine/topiramate7.
Metformin, in addition to lifestyle interventions, has been shown in randomised controlled trials to be better than placebo for weight loss in women with PCOS and a BMI >25kg/m2, and also improves metabolic outcomes.
Joan continued with the VLED for six weeks, losing 6kg.
While medically safe to continue, she could not tolerate the meal replacements any further. With the help of a dietitian, she transitioned to a low-calorie diet while continuing liraglutide.
She also started regular gym classes and daily walking for one hour a day.
Across 12 months she lost a total of 25kg, reducing her BMI to 30.5.
While she remains obese, her goal at that point was to conceive, hence liraglutide (category B3) was to be ceased.
Practice Points
Studies show that 12-18% of Australian women have PCOS but it is underdiagnosed
Women with PCOS have a greater risk of obesity because of complex endocrine changes
If overweight, a 5-10% loss of body weight can improve symptoms, metabolic and CV outcomes and may improve anovulation
Weight loss is particularly relevant to women struggling to conceive
---
Resources:
---
Dr Fiona Jane is a specialist women's health GP at Jean Hailes for Women's Health, Melbourne.
This column is supplied by Jean Hailes for Women's Health - a national, not-for-profit organisation focusing on clinical care, innovative research and practical educational opportunities for health professionals and women.