Hands-free 'marsupial' stubby holder
When both hands are busy with crutches, or even one hand with a walking stick, it can be difficult to access odds and ends such as asthma sprays, keys or a water bottle.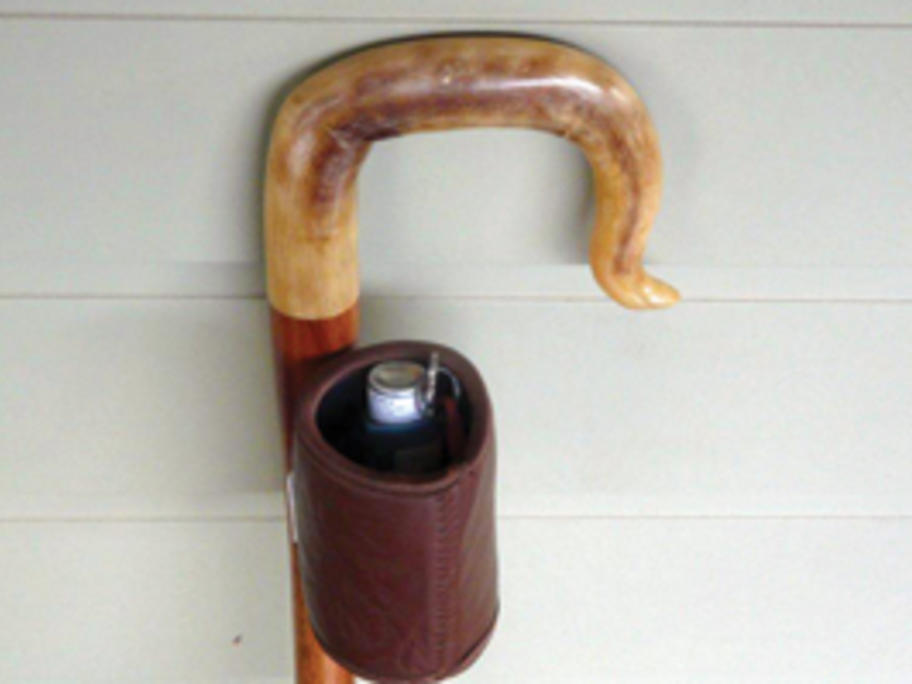 Dr Chanaka Amarasinghe from McCrae, Victoria, discovered this solution when a patient hobbled in on modified – one might say marsupialised – crutches, and the idea has since spread.
Tape an old stubby holder to the stick and you have a handy pouch. 
Every tip published wins $100
Send