A wish list for the new year
Not my own wish list — my patients'. That's where the empathy comes in.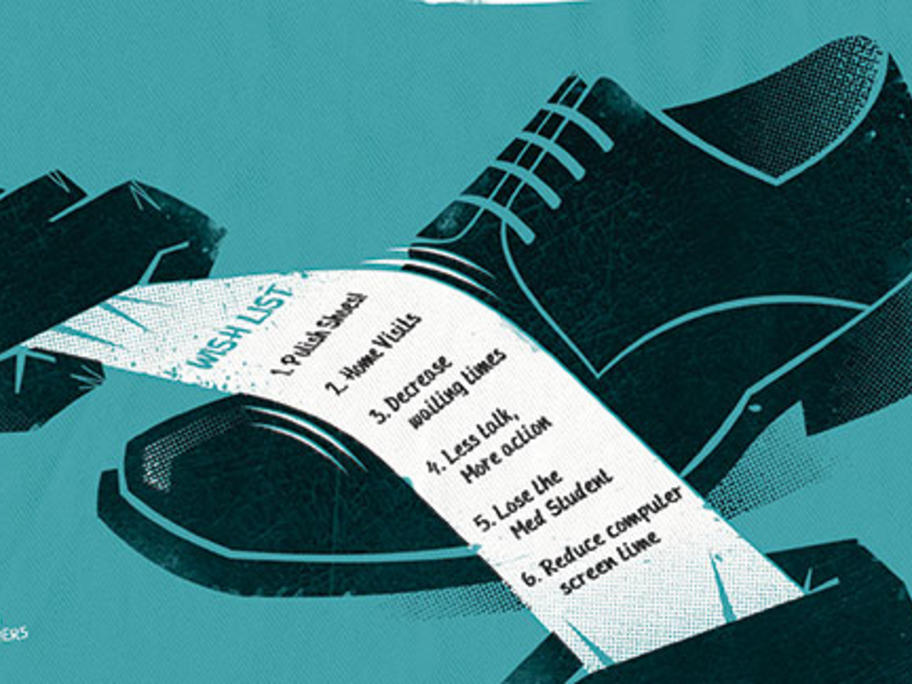 I'm imagining what changes they would wish upon me, by putting myself in their shoes.
Actually, my shoes are top of the wish list. I keep mine at work because I ride a bike, and I've noticed patients are starting to stare at the unpolished bits. This year I'm determined to fix that, even if it means buying some shoe polish.