Surgeons remove 13kg of faeces
Doctors in China have removed 13kg of faeces from a man who had been constipated for many months, possibly even years.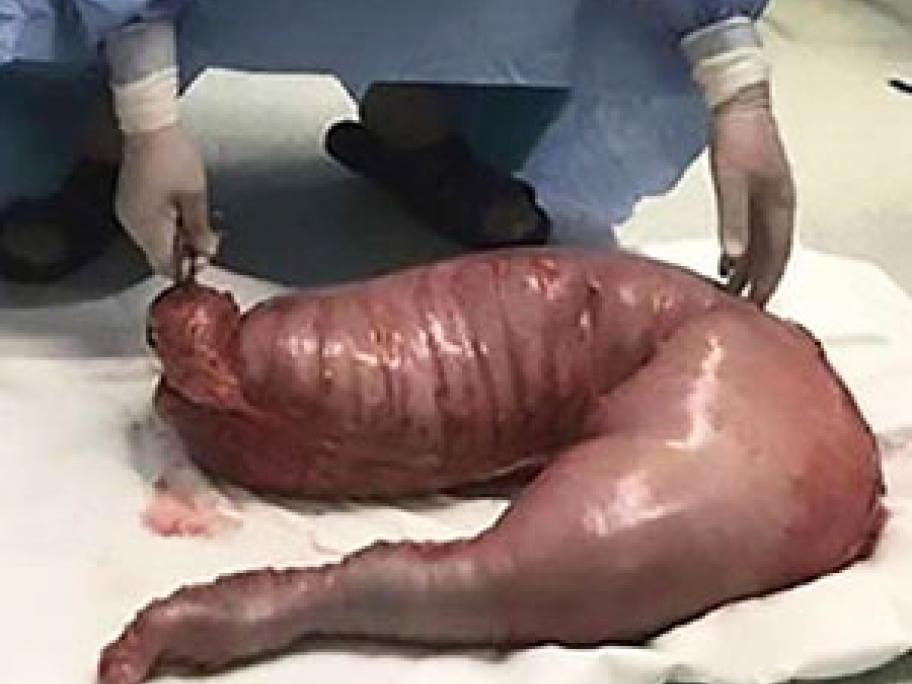 The 22 year-old was found to have Hirschsprung's disease, a birth defect that results in missing nerve cells in the muscles of the colon.
This causes blockages in the large intestine and requires surgery to remove the diseased part of the colon. These patients are subsequently prone to enterocolitis.
The disease is usually detected in infants within 48 hours of birth, but in this case, it was not discovered until adulthood.
According to local media reports, the patient, Zhou Hai, arrived at the Shanghai Tenth People's Hospital with his belly so bloated that he was unable to talk and struggled to breathe.
A CT scan revealed massive faecal impaction.
In a three-hour operation, surgeons removed a section of Zhou's colon that measured 76cm long and weighed 13kg.
Photo credit: Shanghai Tenth People's Hospital