Is Parliament getting fudged figures on Medevac treatments?
ANALYSIS: Home Affairs cites 'resourcing issues' in its struggle to answer Aus Doc questions
Did one of Australia's most senior civil servants get his facts right when addressing Parliament last week?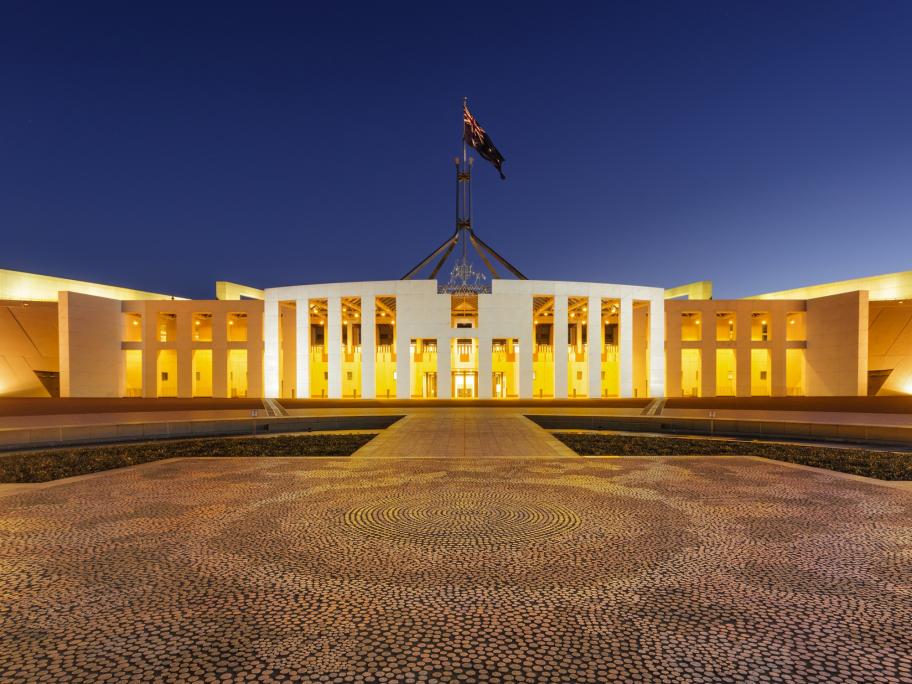 This is the question raised by the appearance of Mike Pezzullo, Secretary of the Department of Home Affairs, before the inquiry into the repeal of the Medevac law.
The law, introduced early this year via Dr Kerryn Phelps' private members bill, gives doctors a greater say over the treatment of offshore asylum-seekers and refugees.
It's proved controversial not least because the Federal Government sees the law as a security threat to the lives of ordinary Australians, a mechanism to bring potentially dangerous individuals to our shores.
Mr Pezzullo's evidence before the Senate has been critical to the debate because he suggested that the people now being transferred did not seem to require the hospital care that doctors said they needed.
He said some 111 patients had been removed from offshore detention under the law.
"When people get here…of the 111 transferees, even though the assessment from the two treating doctors was 'in-patient care required'…four persons have been hospitalised.
"There have been four in-patients, and, as of Thursday night when we last looked at the data, not one of them was in hospital.
Mr Pezzullo said "very low incidence of hospitalisations" among those transferred to Australia.
The evidence was politically significant – backing up government claims and the claims of the numerous Medevac critics – that the system was being misused.  
The next day Australian Doctor ran a story with the headline 'Just four people hospitalised after Medevac transfer'.
The Sydney Morning Herald did the same. And later that week, so did the newswire Australian Associated Press, which feeds stories to hundreds of media outlets across the country.
And AAP quoted Mr Pezzullo's boss, Minister for Home Affairs Peter Dutton.
"As of today, there are [no transferees] in hospital at all. People realise that this is a scandal," Mr Dutton told Sydney's 2GB radio.
---
Related news:
---
When our story went out, we were contacted by a reader saying it was wrong, specifically Mr Pezzullo's reference to only four of the 111 transferees being admitted to hospital for care. 
She pointed to the 56-page submission made to the inquiry by the Department of Home Affairs.
On page 17, it stated: "[As of July 31] of the 72 transitory persons medical transferred to Australia, three have been admitted to a hospital for a period of more than seven days, 14 are receiving outpatient care and 54 are having their health concerns managed by International Health and Medical Services in Detention." (emphasis added)
The submission did not contain figures on the total number of patients admitted to hospital. But given the average hospital stay in Australia is 2.7 days, the fact that only three detainees had spent eight days or more in hospital may not be surprising.
And if the stats in the submission are correct, it's likely that the total number of transferred patients admitted to hospital for care is higher than four as Mr Pezzullo claimed in the Senate hearings.
---
Read more: Asylum-seeker transfers: Can doctors really threaten national security?
---
If he was wrong, there is no evidence that he intended to mislead anyone. But as a public servant and secretary of a government super-department, he is meant to provide the facts, irrespective of the politics.
So we went to his Department's media unit the day after he gave evidence, requesting details on the total number of refugees or asylum-seekers admitted to hospital and the total number treated as outpatients.
We heard nothing back. We sent another email and made the phone calls the next day stressing we were concerned that the figures given to Parliament by Mr Pezzullo were incorrect. We heard nothing. We followed up again. We heard nothing.
On the Friday we called but bizzarely we were now told that due to "resourcing issues", the media unit was "prioritising" which media enquiries it responded to. 
Mainstream media outlets like The Australian and the ABC don't have to worry, but for Australian Doctor? No, the department was struggling under the workload of finding an answer and so could not help us.
The department's annual budget, incidentally, is around $3.2 billion.
Calls and emails were made and sent again this week.
So the media unit announced a change of tack on Monday. It was now working on giving us a response to our questions. Great.
But that response didn't come through on Monday.
We contacted them again on the Tuesday ("someone is working on it"), Wednesday ("someone is working on it").
Then finally the department delivered on Thursday – nine days after we first made contact. 
This is what they said: "Thanks for your enquiry. Unfortunately the Department is unable to comment."
---
Watch: In this interview with Sky News, Peter Dutton claims 'bad people' are taking advantage of the Medevac law.
---
Dr Neela Janakiramanan is from the Medical Evacuation Response Group, a partnership of refugee support organisations working to ensure the safe implementation of the Medevac law. 
A reconstructive hand surgeon based in Mornington, Victoria, she also gave evidence to the inquiry on the same day as Mr Pezzullo.
We asked her if there is any public information on where the people who have been evacuated are being treated.
"That information is hard to come by as the department doesn't inform us when people are transferred or when they get hospital care. We have lawyers going through them one at a time, but I couldn't give you anything that is considered reliable."
There is another question: if as the Federal Government is suggesting these people don't need to be treated in Australia, why hasn't it simply sent them back? 
Dr Janakiramanan says: "The department has always had the power to return individuals. Prior to Medevac, the department did transfer a number of patients voluntarily or by court order; the same powers they have to return those patients apply to patients transferred under Medevac. 
"It's really no different to what it's always been."