GP13 in 140 characters
Went so well. Decided to deliver this MedObs column in tweets.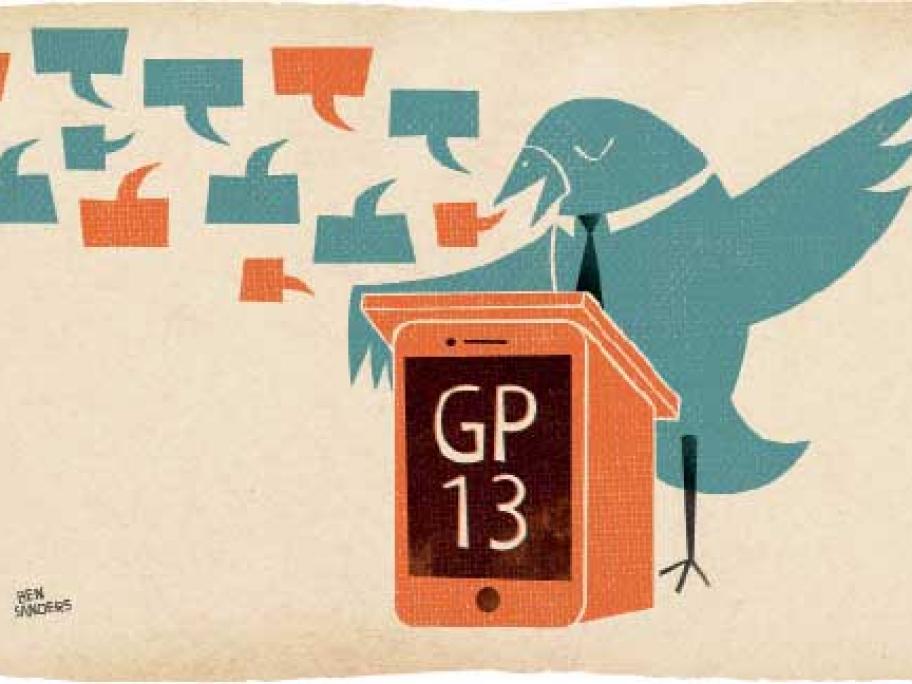 140 characters totally inadequate: who invented rule, anyway? Sorry for lack of pronouns. And for annoying abb'v'ns. Will avoid long surnames.
Lucky #RACGP Presidents have short names. Smooched with Liz, Claire, Chris. No sign of Vas'tha Pre'am.
Opening session welcome to country. Aleeta Fejo first home-grown NT Indigenous doctor ev; took 225 years.
Interesting keynote by