Device Review: ML4 LED headlight - 4 star rating
A long time ago in a surgery far, far away, I tried out this stellar gear
I'll be honest; I never wanted to be a surgeon.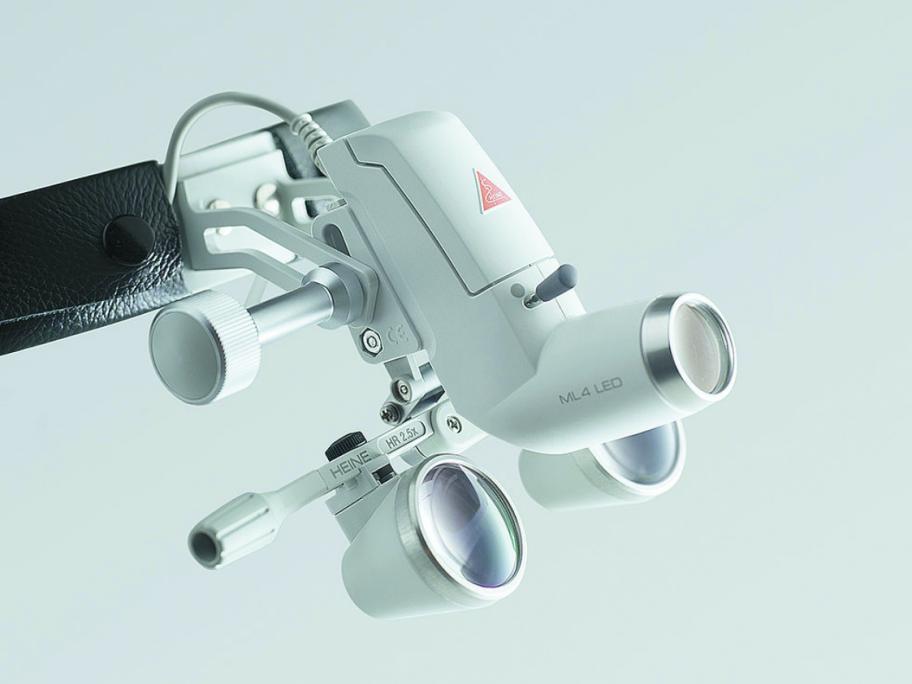 I used to swap time in theatre for more ward time, enjoying managing the medical complications of surgery and dealing with the pipes, drains and machines that go ping.
However, wearing the HEINE ML4 LED headlight with HR/HRP optics, I now kind of wish I was a surgeon.
These things are immense.
If you ever feel your patients are concerned you don't know what you're doing, just walk in with one of these things on and their doubts will evaporate. 
The headlight