Why Dr Norman Swan regrets nothing over his coronavirus coverage
He has at times been controversial, but says he is just articulating the expert view on the crisis
Dr Norman Swan makes no apologies over the way he's rattled the cages of those in power from the prime minister and chief medical officer down.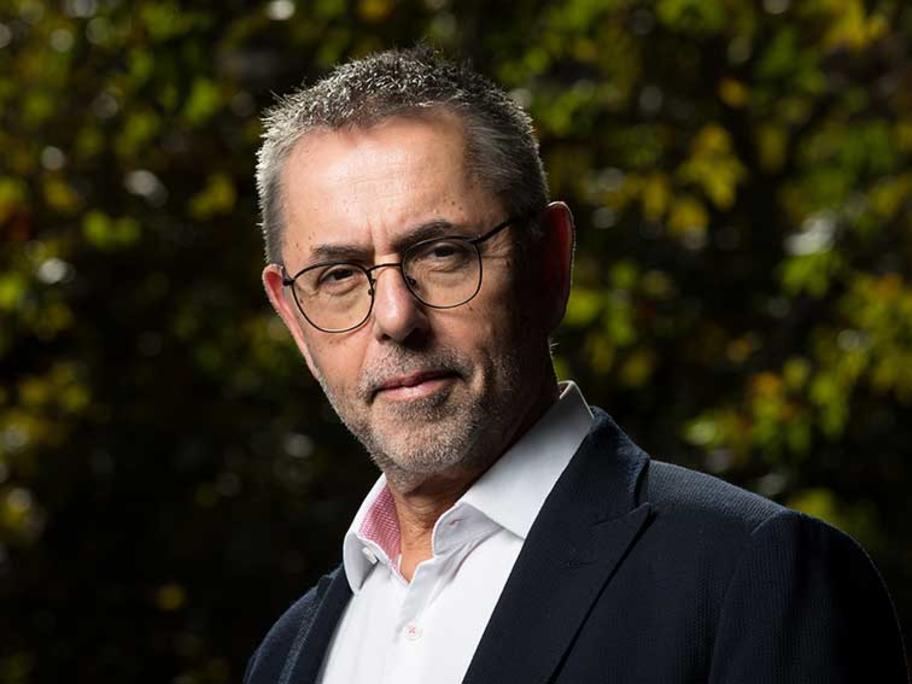 Dr Norman Swan.
A Walkley award-winning journalist who trained as a paediatrician, he has been labelled the nation's COVID-19 explainer-in-chief, with a reach spanning an audience of millions.
But he's been accused of overstepping lines, particularly in his vocal condemnation of state and federal governments, whose early complacency he says was fueled by health officials dispensing poor, misinformed epidemiological advice.
More recently, he was calling on them to lock down Sydney and impose mandatory mask wearing indoors to stop the spread of the outbreak in the Northern Beaches.
"A proportionate response is the maximal one," he argued, predicting a "Christmas superspreading event".
His critics say he's been guilty of catastrophising — pointing to his proclamations in March last year when he warned 70,000-80,000 people would be infected by the virus by the end of the month, suggesting we were 14-20 days behind Italy.
But Dr Swan, who hosts the ABC's daily Coronacast podcast, says he has no regrets.
He argues he has simply voiced the expert opinion on the crisis, then and now.
"It is not me saying these things — you have got to quote me on this — I am representing a legitimate scientific view," he says.
To many, Dr Swan deserves credit: he's been responsible for waking the country's political leaders from their collective slumber as to the nature of what was coming our way.
The 68-year-old was among the first in the media to sound the alarm about a novel coronavirus spreading through Wuhan 12 months ago.
"I remember going out for dinner with friends knowing that a lockdown was going to happen in the next few days. I was looking around the dinner table, they're all bright, intelligent people, and I thought 'you poor bastards, you've got no idea what's about to happen'," he said.
In part, his early views were crystalised during an interview with biosecurity researcher Professor Raina McIntyre, from the University of NSW Kirby Institute, when he ask her how worried she was for the immediate future.
The answer was seven out of 10.
"Just a week later, I had her back on the program because it was clearly not getting any better and I asked 'what is your rating now'? She said 'nine'."
He has praised the Federal Government. Its decision to close the border with China on 1 February following news of the first community transmission outside the Hubei Provence, was a "really good thing", he says.
"OK, you could say we were slower with other places such as America, Europe and Iran."
But he soon locked horns.
As cases began making their way into the community, he called for tougher measures, closing schools and moving faster on social distancing.
"Test a lot, isolate, find all contacts if you can and isolate them," he said in March. 
"Stop mass mingling. Bring the public with you. Young people as well as the elderly will die unnecessarily if we don't act. Today's cases are the result of what we didn't do two weeks ago."
He also called for the Melbourne Grand Prix to be cancelled. Controversial at the time, not so controversial in hindsight, he said letting the event go ahead would be "stupid" given the crowd numbers.
Media reports during this time suggested then-chief medical officer Professor Brendan Murphy and the Prime Minister's office were so annoyed they rang the ABC's news boss Gaven Morris asking him to intervene. 
Dr Swan was accused of confusing public health messaging by contradicting the official advice counselling social distancing, restricting COVID-19 tests to returned travellers and their contacts and keeping schools open.
He has never said if his boss had words with him. It is noticeable that there was no change in his demeanour or his views. 
He maintains the officials in charge of the Federal Government's pandemic fundamentally misunderstood the nature and spread of SARS-CoV-2.
"The problem was that back then, and it is still true today, their expertise was in influenza and there was an influenza flavour about everything that was happening," he says.
"There are still relatively few people in Australia who actually understand control of pandemics that are not influenza and none were advising the government at that point.
"I started listening to them, to the people who actually understood pandemic control."
He says it was pretty clear by the end of January that the outbreak in Wuhan was in that category — beyond anything comparable to a bad flu season.
At this point coronavirus coverage became a full-time job. In some ways the usual rules of health journalism and medicine had to be stretched. Both are meant to rely on a solid evidence base but evidence in terms of the virus and its epidemiology was in rapid flux and not all of it was solid.
But Dr Swan's daily Coronacast podcast built a monthly audience of more than three million by offering clear answers to the public's questions about what was happening.
"It was very clear very early on that you couldn't afford to wait for perfect evidence but you have had to push through and make judgements on the quality of science, whether things pass the sniff test," he says.
"I couldn't have done it 30 years ago, but after doing this job for a long time you get a second sense about these things."
The questions included one about whether flatulence should be considered a transmission risk.
His tongue-in-cheek reply was that it was aerosolised and as such, "bare-bottom farting" should be banned. The quip made international headlines, even if not all the media got the joke.
"Luckily, we wear a mask which covers our farts all the time," he had added.
Other topics were emotionally confronting he says. He remembers being asked by an eight-year-old boy named Huck on a talkback show whether everyone in his family was going to die.
"My paediatric training came back to me and I just laser-beamed onto him, asking about his family — his mum, dad and grandparents.
"I said: 'Huck, I can tell you with total confidence your mum and dad are going to be fine too, because they're young, and your grandparents will be too because we are going to protect them."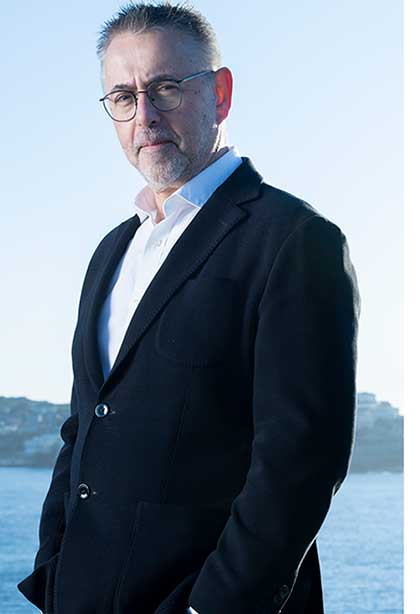 The segment made a lasting impression and he says he knew he had been able to help when the boy's family got in touch to thank him.
He remains critical of some within the medical profession, particularly those who advocated for the country to follow Sweden and the UK's flirtations with a herd immunity policy.
"UK had 45,000 deaths to achieve herd immunity of 6% — sounds like a bad deal to me," says Dr Swan. "No sensible Australian wants that."
He is equally critical of the doctors, including Professor John Murtagh, who called for the lockdown measures during Victorian's second wave to be eased, saying its harm was "disproportionately enormous" with the virus risk.
"They were a group of doctors with relatively little epidemiological or pandemic knowledge," Dr Swan says.
They should have looked to Israel, which has a similar population to Victoria but has had 543,000 cases and 3000 deaths thanks to its failure to control the virus.
"And when prevention works, nothing happens," he says.
"You don't get a heart attack, you don't get type-2 diabetes, you don't get a stroke and in the case of the pandemic you don't get an outbreak of your pandemic.
"So I make no apologies for that whatsoever and I didn't catastrophise over the second wave in Victoria, but what I have reflected is a legitimate opinion among epidemiologists who are not being consulted by the Commonwealth on the value of lockdowns and the continued value of lockdowns.
"And we still wait too long before we go for lockdowns."
But the impact of the decisions have to be measured — there are health costs and health losses, surely? Unemployment is no irrelevance.
Dr Swan insists the focus on driving down case numbers is correct; an approach he says is overwhelmingly supported by the public and one that remains the most ethical for doctors to take.
"I hear medical specialists arguing about the economy, I'm not sure why they're doing that when they should be looking after the health of the community," he says.
"And you have just got to look at the countries which locked down including Australia, our economy is doing better than most of the economies that are now being shattered by a second and a third wave. 
"So the proof of the pudding is in the eating."
While the epidemiological debates will continue to rage, the response of ordinary Australians to the demands made of them amid the pandemic has impressed him. He's also enthused by the level of public debate, despite the fringe quackery.
"People know what R numbers are, they are quoting papers, they argue the toss on trial results, it is fantastic," he says.
"These are ordinary members of the public, who I guess they have time on their hands, but by God, they have made themselves health literate. And it's not mad stuff, it's all closely argued, clever interpretation of data."
You could expect Dr Swan to be doom and gloom about the future. But he's not, especially now the vaccines are coming.
"Israel has reported reduced transmission even after the first dose of the Pfizer vaccine in the sample of 200,000 people.
"And while there isn't strong evidence in randomised trials of reduce transmission, positive signs are coming in. 
"For us in Australia it all depends on the performance of the AstraZeneca vaccine."
"But, yes, I am optimistic. Life will get better."
Dr Swan's first book So You Think You Know What's Good For You? will be published in July by Hachette Australia.
---
We have compiled a list of resources to help GPs combat coronavirus, which can be read here. Or click here to read the rest of our coronavirus coverage.