A GP undergoes ECT, Medicare's goose and doctor abuse: the big AusDoc stories of 2019
We don the retrospecs to look back at the year's most important issues
It's the final day of 2019. But you are still asking what were the big health stories of the year?
No worries.
Here is the first installment of your guide to the emotional roller-coaster that is Australian healthcare: the sad, the funny and the important.
Numbers 15 - 13
---

Number 15: "I am done. I surrender. I have nothing left to give."
It was a theme that was to continue through the year — the exploitation of young doctors in Australia's public hospital system.
The detailed reality of what the exploitation means tends to remain hidden, but then came Dr Yumiko Kadota and the story of her experience as an unaccredited plastic surgical registrar at Bankstown Hospital in Sydney.
It was a harrowing tale of doctor burnout — the result of being on-call for 180 continuous hours and working up to 70 hours a week. She said she repeatedly raised concerns about her hours, which included being rostered on 24 days in a row. But, they were dismissed.
Her pleas for support and fears that her exhaustion would compromise her patients were also dismissed.
"Some nights I would finish too late to drive home, so I would find a spare bed on the recovery ward," she wrote. "Recovery. How ironic.
"I went to sleep to the beeping of machines, pagers and the voices of staff working the night shift. It was hardly a space to recover.
"After a while, the other doctors began to notice how much time I was spending at the hospital. My locker had spare clothes, socks and toiletries in anticipation for all the nights I would be spending at the hospital.
"By April, I began to feel physically unwell. The combination of stress, dehydration, poor nutrition and sleep deprivation made me constipated.
"One day, when I was driving to work, I shat myself. There's no other way to put it elegantly. I pulled over on to a quiet street. I thought to myself, 'wow, this is an all-time low'.
"Luckily I had some hand sanitiser and some beach towels in my car, so I cleaned myself up, got back in my car and kept driving to work."
Dr Kadota resigned and was hospitalised for sleep deprivation for six weeks.
In a few short blunt sentences, the anguish of which would be understood by any medical graduate, she wrote: "I never thought I would say this, but I broke. I give up. I am done. I surrender.
"I am handing back my dream of becoming a surgeon. I have nothing left to give."
Her story made national headlines, triggering calls for the use of unaccredited registrars by public hospitals to be phased out.
And in the last 18 months three hospital units at three separate hospitals in Sydney were banned from training junior doctors amid concerns over alleged bullying among senior staff.
---

Number 14: The cooking of Professor Robinson's goose?
Given it was only the middle of May, it was probably the wrong time to be talking about cooking your goose. But Professor Bruce Robinson's declaration that between 5% and 10% of doctors were "ripping off the system" caused more than a little indigestion in some quarters.
The chair of the MBS Review Taskforce was speaking to a group of GP clinic owners in Sydney about the ongoing work to revamp the 6000-odd items listed on the MBS.
But he had seen some bad things.
Among the evidence of misuse he had seen, the endocrinologist referred to the rate of colonoscopies in Sydney's eastern suburbs — apparently 30 times the national average.
"Anaesthetists make a lot of money doing a list of colonoscopies," he added.
"But they don't make a lot of money doing an anaesthetic for that complicated head and neck cancer where they have massive airway protection problems, etc. That doesn't seem fair.
"And yet, when we tried to take those suggestions to the anaesthetists, [the taskforce] came out with bloody noses.
"Those guys who are doing the colonoscopy lists will guard them with their lives. And blow the guy who is doing the complicated work in the public hospital. They don't care about that."
He continued: "We have got to try as a profession to take a step back and ask what is fair. Not what is best for me, but what is fair for everyone. Because the people who are, if you like, ripping off the system are going to spoil it for everyone.
"As someone said to me 'the goose is cooked'."
His speech, when it was published by Australian Doctor, triggered calls for his own goose to be cooked.
"Professor Robinson has revealed the misguided Robin Hood complex that has biased the outcomes of the MBS review into anaesthesia," claimed Dr Andrew Miller, a spokesperson for the Australian Society of Anaesthetists.
"The review is now off the rails for many specialties and should be put on hold while a new chair is appointed. Professor Robinson must now resign or be sacked."
In the interests of fairness and transparency, it's important to note that Professor Robinson's speech was met with warm applause and not a few chuckles by the GPs he addressed.
And the demand for his sacking, judging by his continued employment, was ignored.
---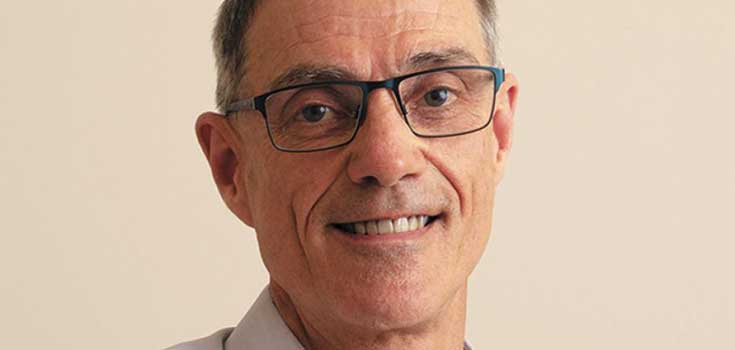 Number 13: Coming through the worst: the GP, psychotic depression and being sectioned
It was one of Australian Doctor's most-read stories of the year: Dr Chris Cotton's account of the before and after of his psychotic depression, which struck in 2017.
His story began with the police unlocking the cellar door at his home to find him clutching a pen knife, which he had just attempted to use to cut his jugular vein.
Luckily, his brain was so disordered he failed.
"The reality of my intended act had brought unexpected pain, and by reflex, I stopped pushing," Dr Cotton said.
Writing for Australian Doctor in September, he recalled getting off the bed in the hospital he was taken to, and running head-first into a nearby wall, convinced this was the solution to his distress.
He then, after raising the option himself, underwent electroconvulsive therapy, which 32 years earlier he had observed during the final part of his GP training.
It was "dramatically effective".
Following his eventual discharge, he reflected on the downward spiral that culminated in locking himself in the cellar: his wife's death two years before, poor self-esteem, insecurity over social skills, a complex patient report requested by solicitors — and what he described as his "awful" sporting abilities.
His story was desperately sad, painfully funny and deeply moving. It was also inspiring, showing how he came through the darkest of times.
Today, Dr Cotton is in a good place — back at work as a GP in Sydney. He said sharing his story would help address the stigma of mental health problems within the medical profession.
"In fact, I feel that my health is better now than it has ever been," he said.
"This I attribute to the fantastic support I have had from my partner, family and friends, and also to my better sense of what issues are important in life and which are immaterial."
---
Read more: